All right Here's the interior update:
what went in:
-Ciper auto seat
-Takata Drift II harness
-Momo steering wheel crush hub
-NRG 3.0 quick release
-grip royal Mahogany black wheel with rainbow flake
-Swagaliscious red bandana tied around the crush hub
-Sweet ass JDM bubble shift knob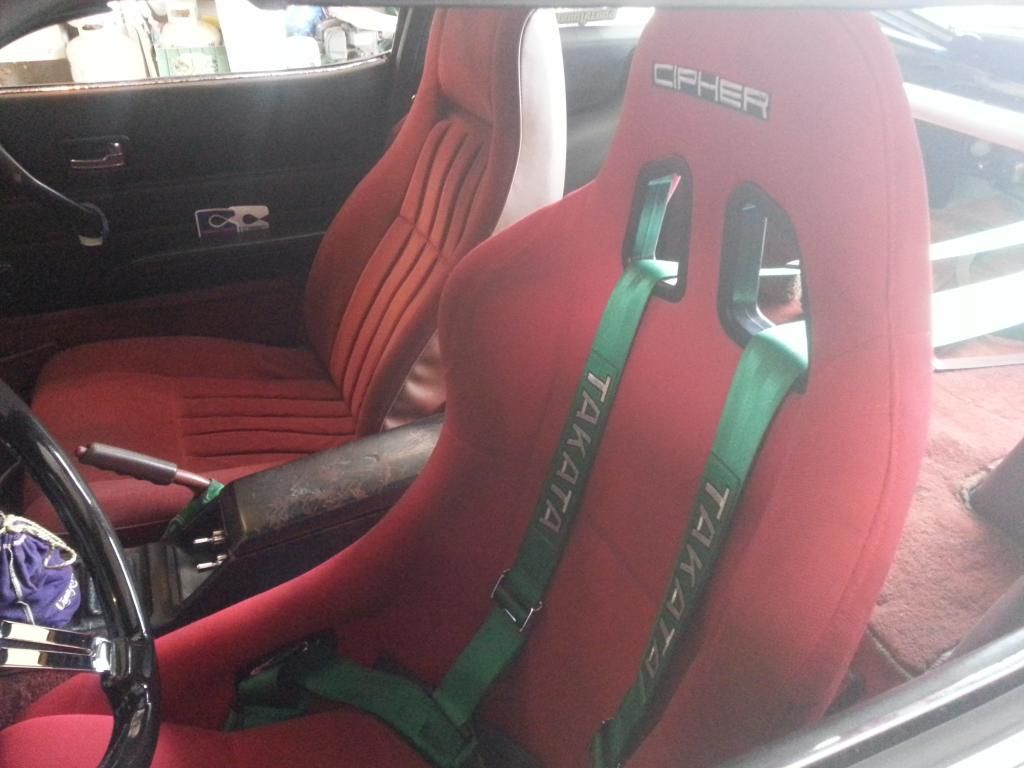 Overall this all together cost about $1400 id say well worth it! it does make the car a bit of a pain in the ass to daily drive but man is it worth it when you get into the twisties or you wanna go for a little street sliding action! I'm pretty excited to see how much it helps when I get out on the track this season.
Now that Ive finished the interior (until i strip and paint it) im looking to focus most of my efforts towards:
-Fabbing in a 240sx Clutch type LSD (KAAZ 1.5 way)
-Big brake kit front and rear
-hydro E-brake
-A set of NCRAs from Tecno Toy Tuning
-upgraded T.C. rods from Tecno Toy Tuning
-Maybe some new wheels possibly 16x9 or 15x9 still undecided
These are my goals for this upcoming year! how I am going to acheive these goals I have no Idea but that's a small detail in my big plans!