Update Time!
Left off with my S14 running great, needed an alignment and it was ready for my test day at the first local KCDrift event of the 2013 season.
I ended up daily-ing the S14 for a few days:
Finally got it up to my buddy's workplace and was able to align it.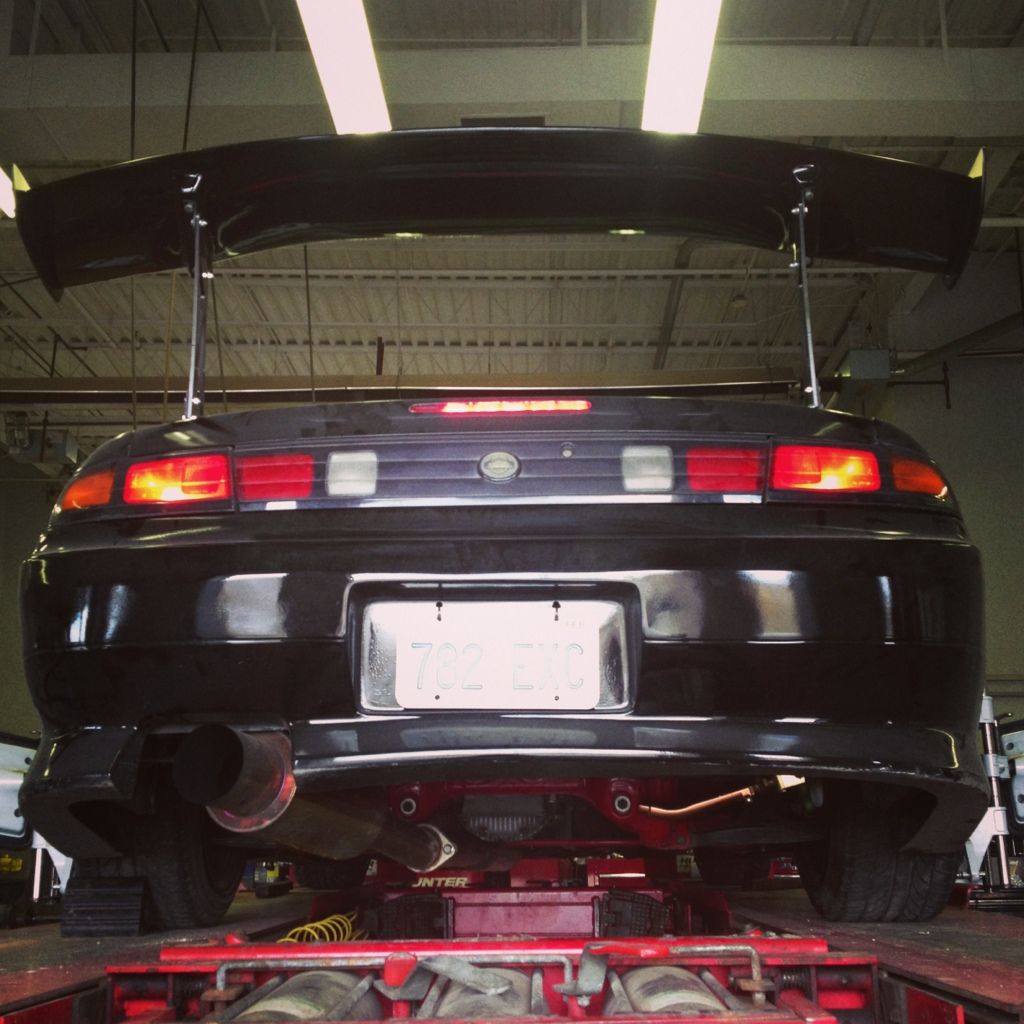 The car felt amazing after that, Strong and snappy while still smooth. I felt great about it.
I got a large shipment of rad stuff from my sponsors a few days prior to the test day: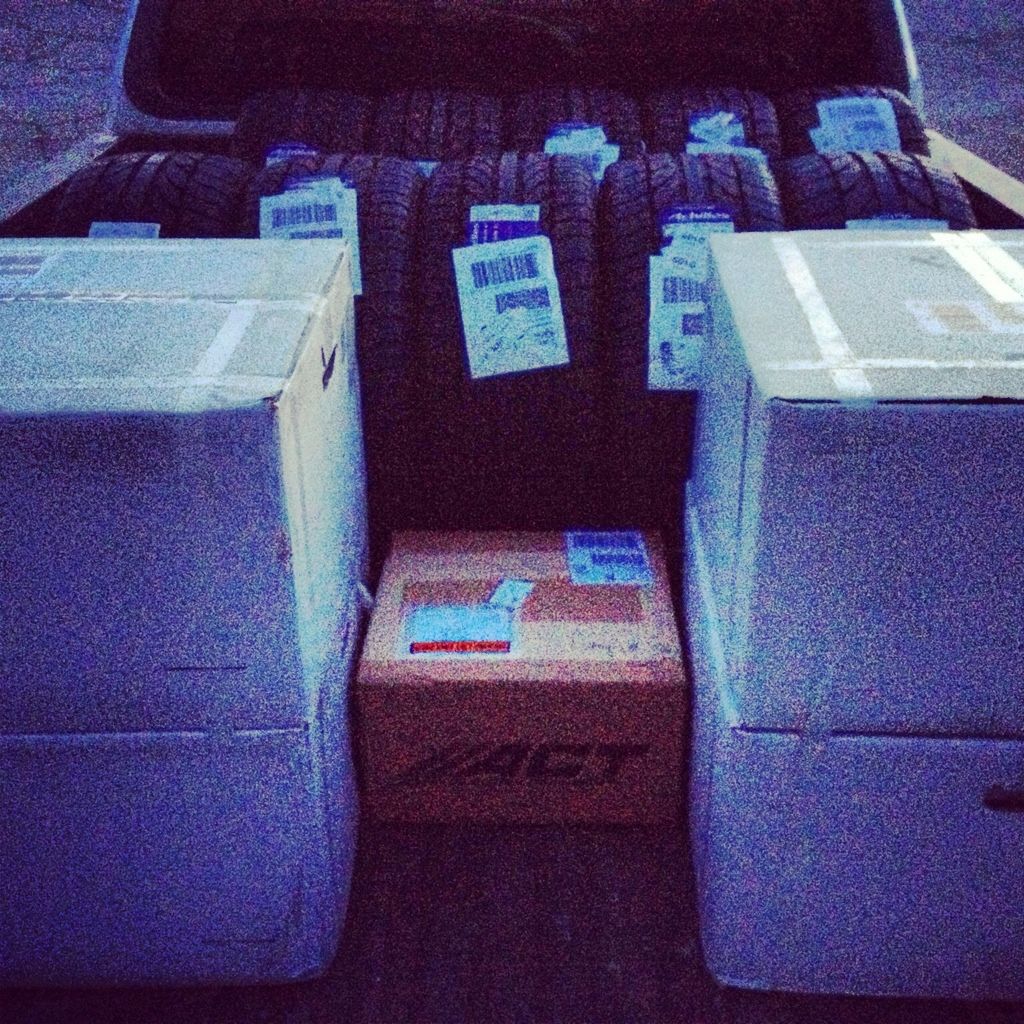 Also got around to painting my front bumper, as much as I like painting, I wish i had more patience...
Anyways The day of the event the car was good and ready, I felt "alright" about it, I felt like something wasnt ready...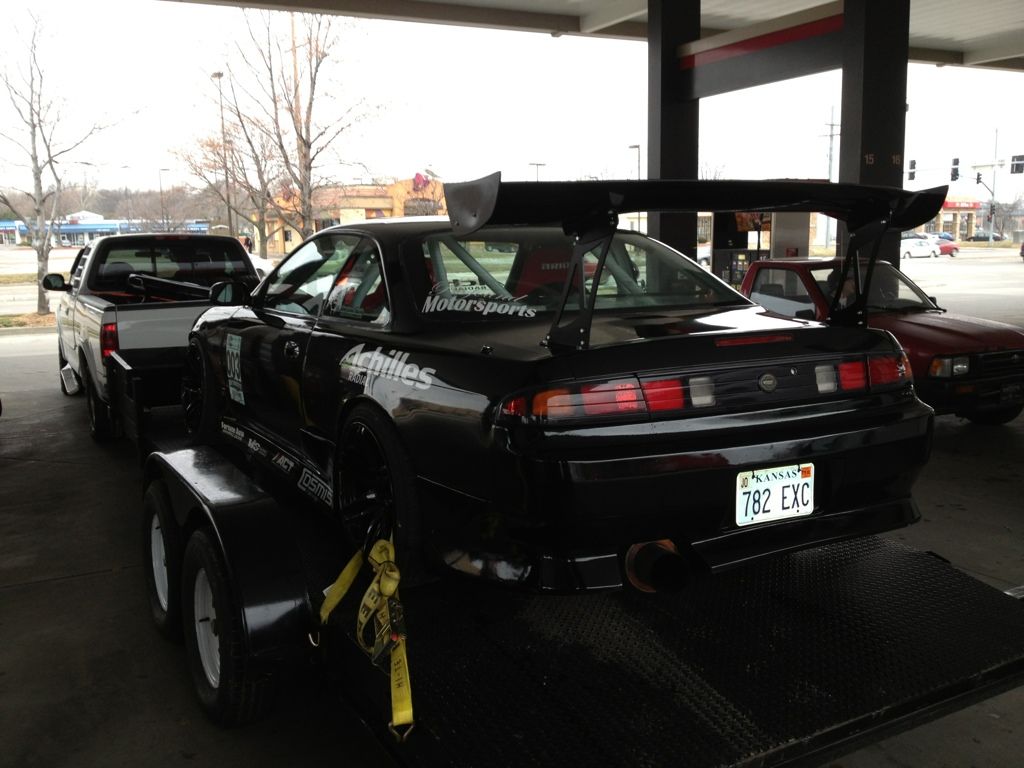 Tech Inspection: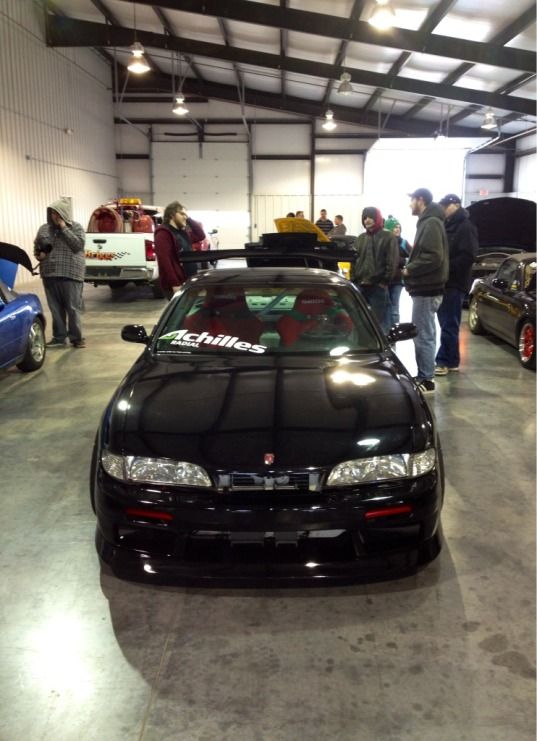 So far the car was good, had a little mis-fire that i was worried about but figured it was the BOV that needed adjusting.
The track went hot and I went out... (Need to revise my front bumper mounting supports haha)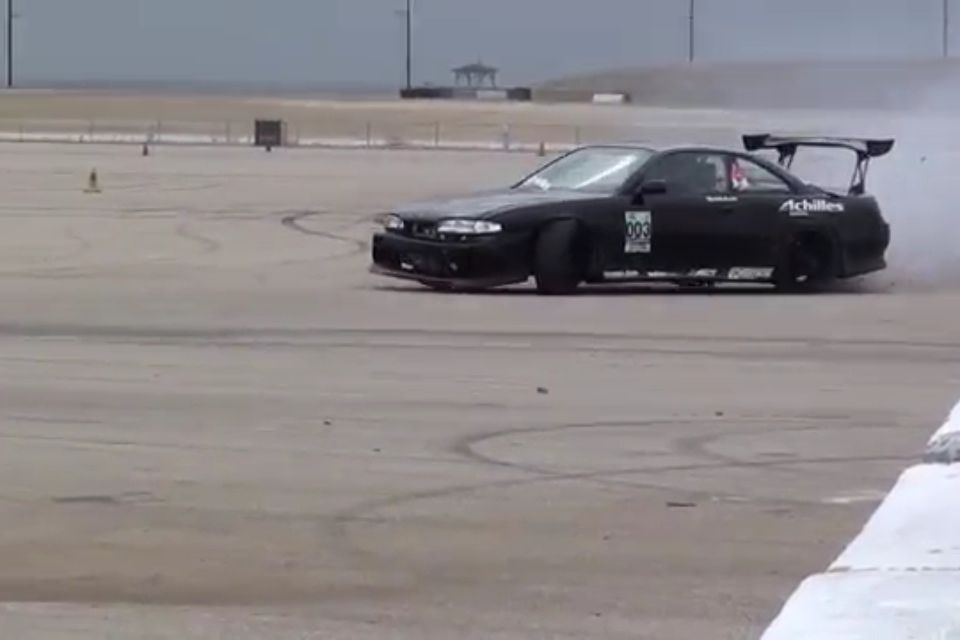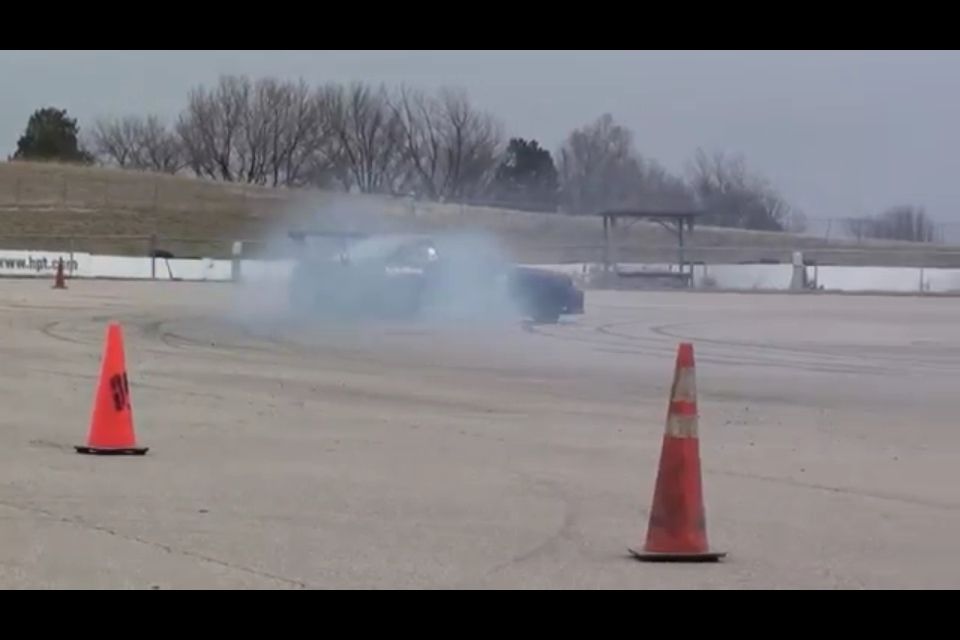 Car was feeling so sick, First run out I was nailing the line, throwing it to 60-70 and holding angle. It was rad.
THEN, after about 3 runs it was running HOT, like 115 C, so i did a cool down lap. It cooled down and it another run, and then BOOOMMMM, the engine bay started smoking, and the car died and I coasted back into the pits.
Turns out my dipstick blew out, oil everywhere, burned my clutch line and boiled the fluid, and melted some wiring. I wasnt feeling like scrambling to fix it for a test day so I called it a day.
Got it back to the shop and checked it out on Monday: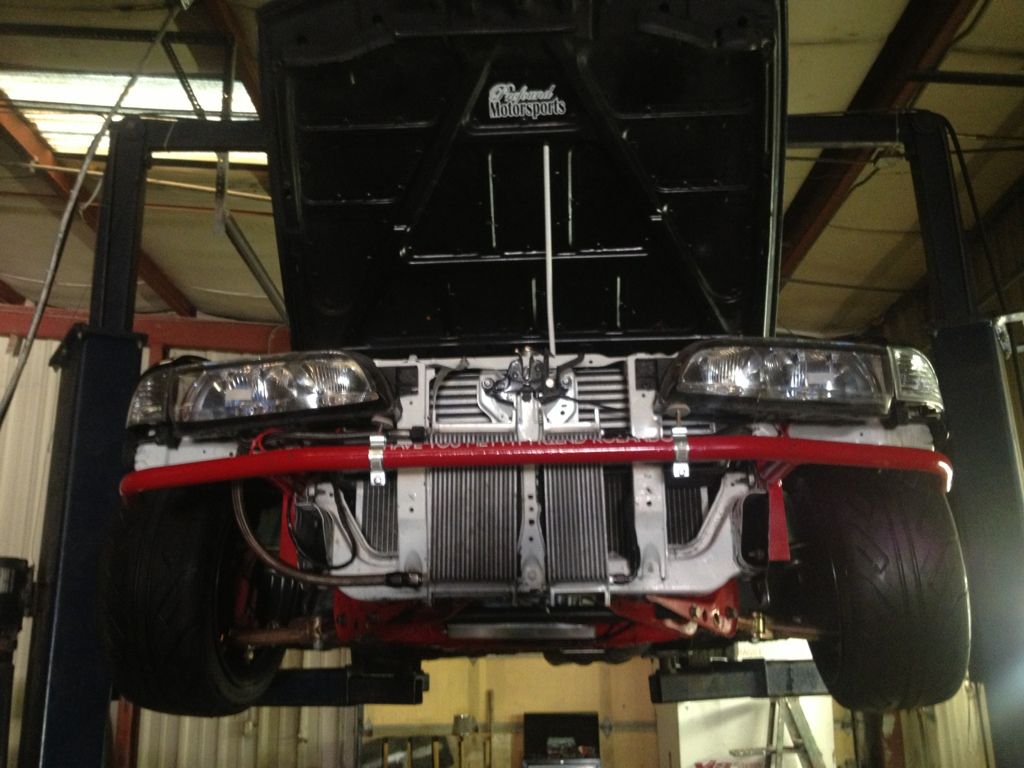 I poured in some oil and started it up, It sounded fine, but had a heavier mis fire. I decided it was fine and started my ACT clutch install.
But then the next day one of my homies said I should do a leakdown test:
Turns out Cyl. #2/3 had 75% and 90% leakdown respectively, with #1/4 near perfect. I triple checked them and same results everytime: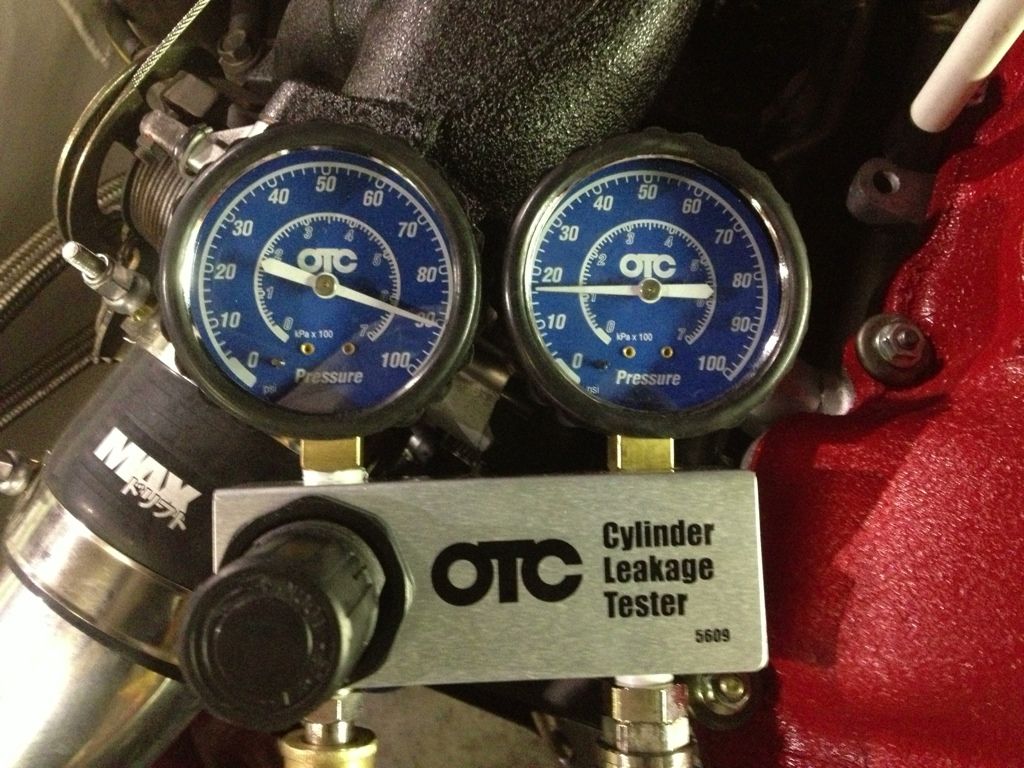 Well with those results, the tear down commenced: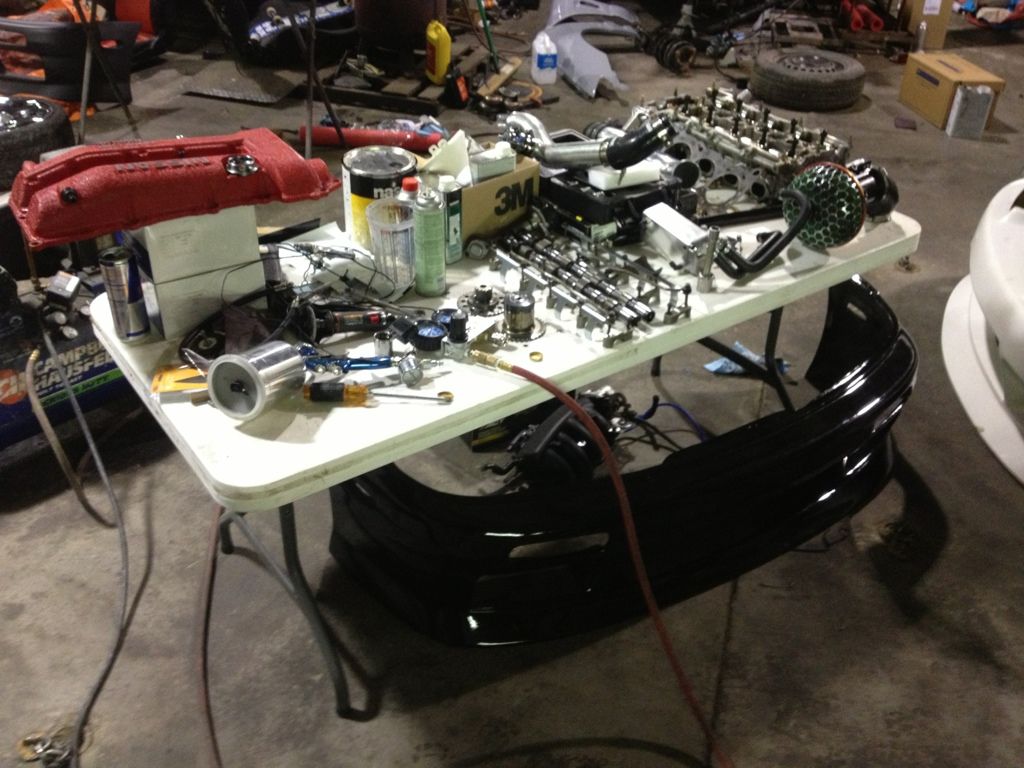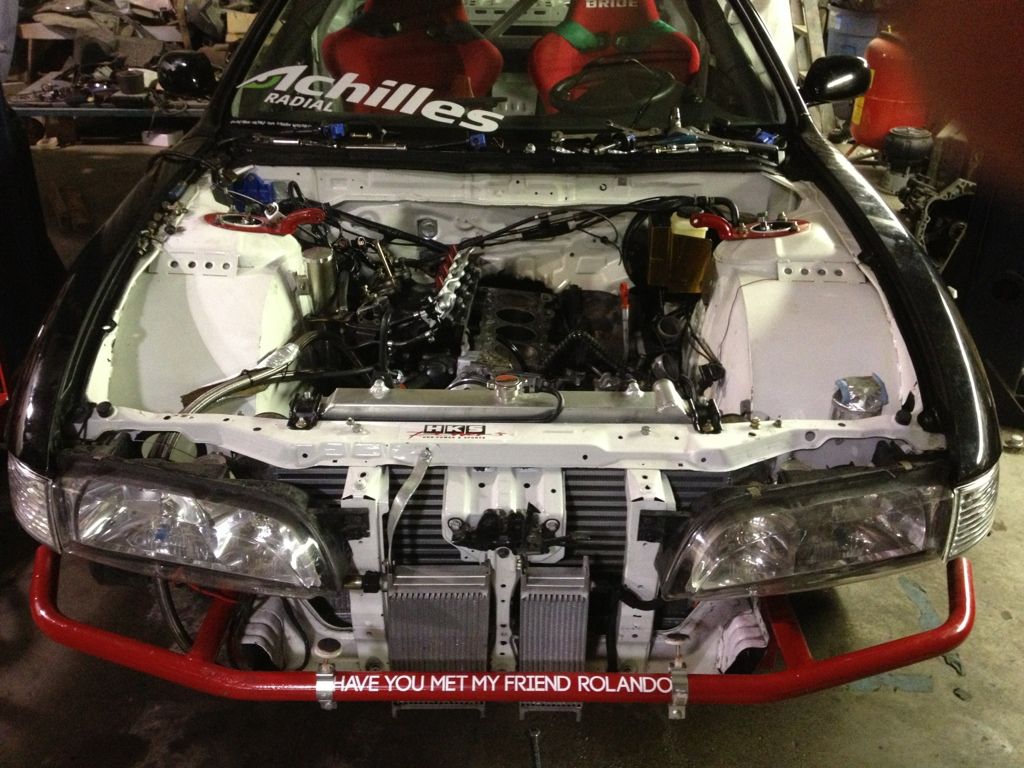 Turns out, Pistons 2/3 had some piston damage...not sure how to this day, but all I know is that I needed to get it rebuilt fast.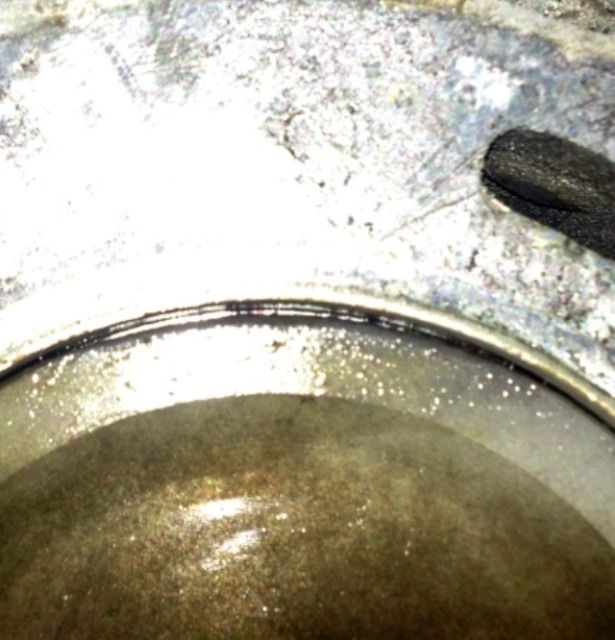 I took the head and block to the machine shop over the next couple days.
Got the head back the next day, and the bottom end was being checked up until a few days ago.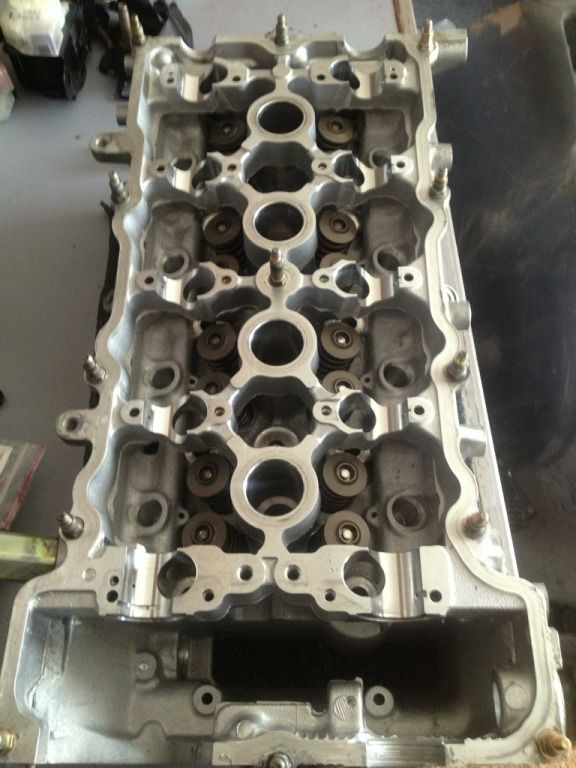 Anyways Ive just been hustlin and getting all the parts i need to rebuild this engine before MDU rd. 1 May 4th. I had been sponsored by Import Image Racing a few weeks prior to having these engine issues but they've been major help with getting everything I need, I truly am grateful for all the support I am getting this year from all my sponsors and Im doing my part and giving my all this year.
Everyone needs to hit up Import Image for all your parts needs, hit up Billy and he;ll give you the best pricing anywhere, and Im not just saying that.
Anyways the rest of the rebuild parts should be here this upcoming monday, and the Machine shop should have the bottom end built by that friday, and Ill finish the build and get it back in the car that weekend. Time Crunch is on.
So Drift Indy/Clubfr's No Star Bash was that weekend, and I was out a drift car.....So i hustled to get my 350z drift ready in a couple days.
First thing, I welded my open diff and put that in.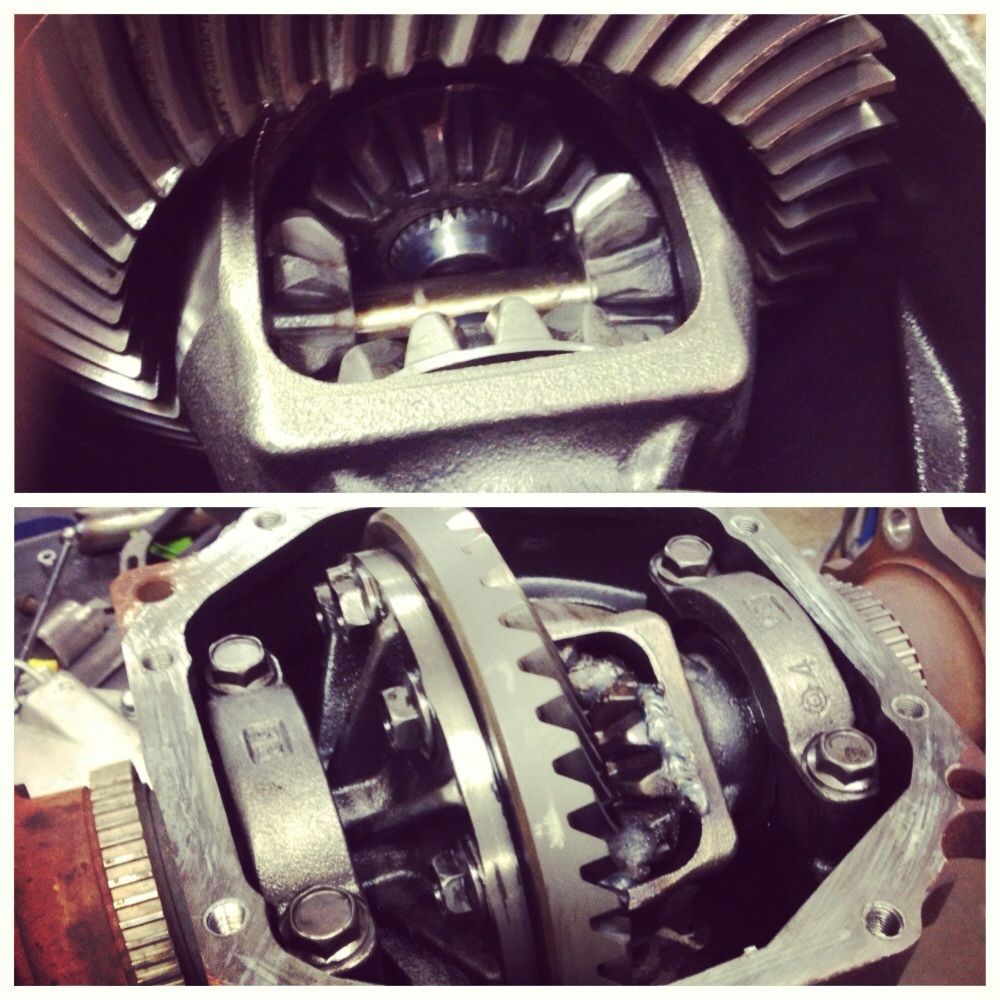 I also fixed my ebrake and all new fluids.
Friday after class, I loaded up and headed out.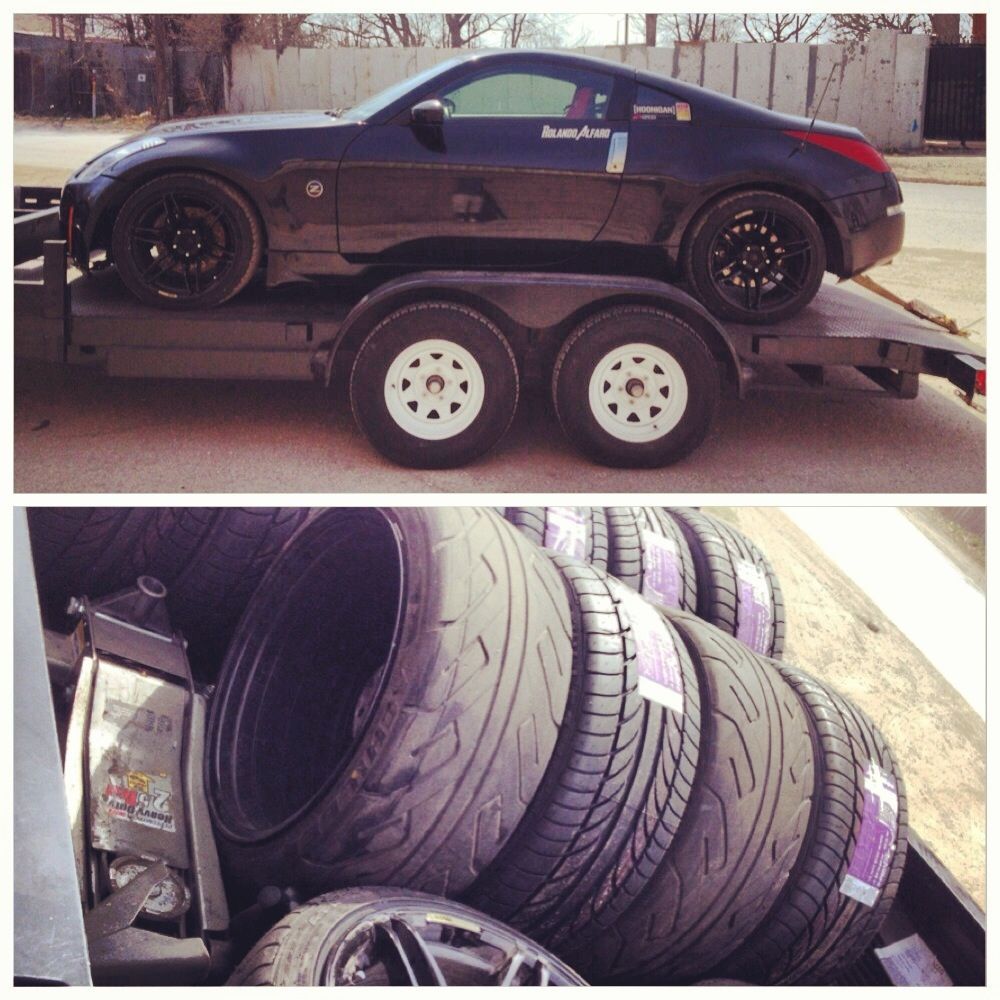 On the way there I had a trailer tire blow out...with no spare me and my homie Paul who rode out with me scrambled to find a tire 30mins out from Columbia MO. I finally ended up finding a tire at Walmart and 2hrs and $160 later we were ready to head to Aleds house in STL to crash for the night.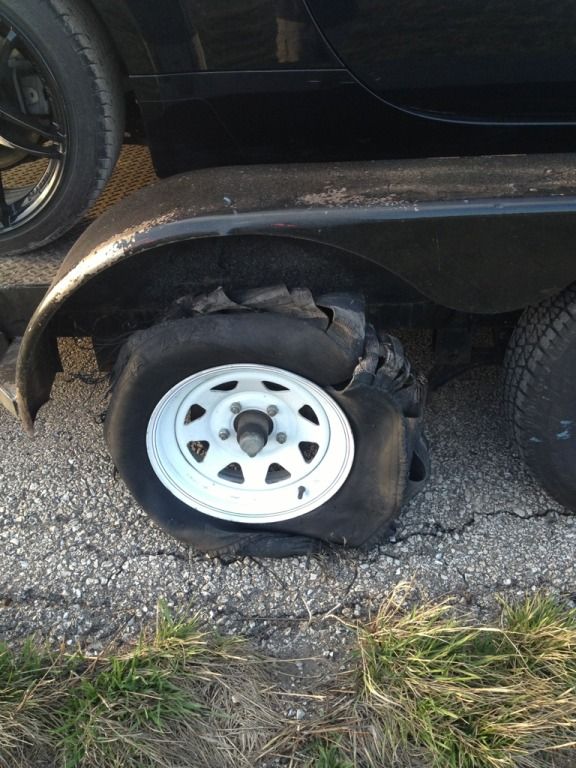 General Pics from the event:
The Event was rad, Just hanging out with all my STL homies, my KC buds that made the trip out, and meeting all these cool new people from all around. I did well for my situation, the car felt really different when going 100% on such a fast roadcourse, but I was able to adapt and have a blast.
I ended up getting $100 from Hert and Brian (the hoonigans) for "Best Daily Drifter"
Hert might have been bias since he seemed bummed my S14 wasnt there but I still was able to put down a showing for their video and the spectators in the monster trucking daily 350z.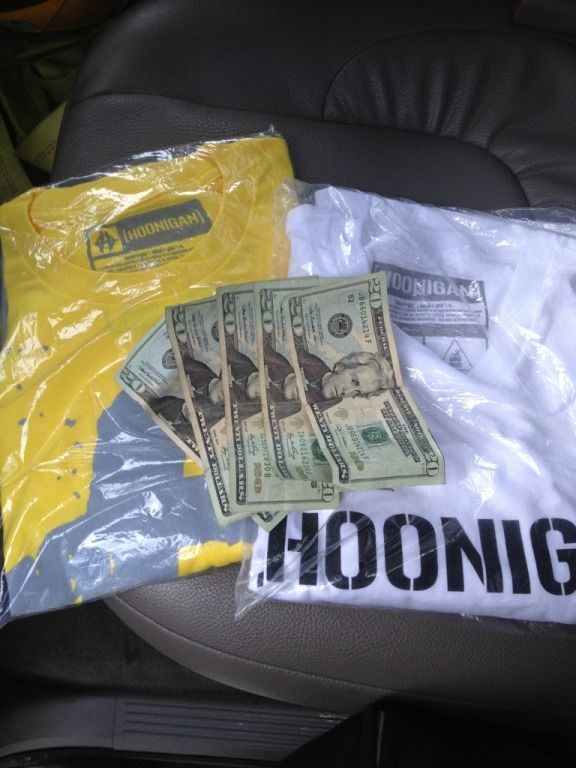 Ill post the videos from the event as they are released, Im working with Bandana Boy this year for all MDU events, so theyre making a highlight reel of just me from the event, Ill post that awesomeness for sure.
The best part of the trip was just meeting so many rad people and just hanging out with old friends that i havent seen since last season.
HAHA.....
I even got to see some sights..
Anyways thats all I can say about NSB, It was rad and cant wait for the next event.
As soon as I got back into town, I dismounted my tires and took my Cosmis Wheels to get sandblasted and powder coated white, CANT WAIT FOR THESE TO GET BACK!!!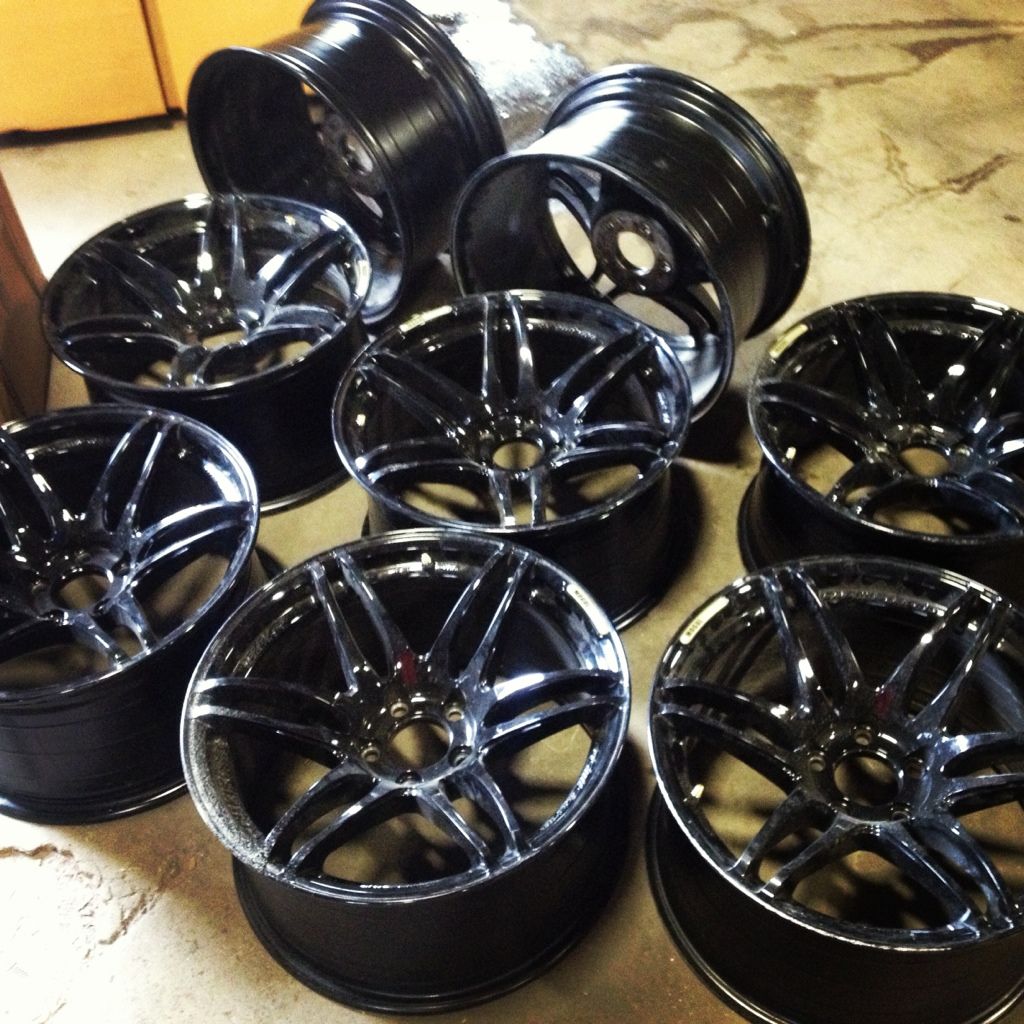 Ill end this with saying that I appreciate all of those who read this and who keep up with my thread. STAY TUNED!!