Update time!
I left off with painting the little things for my car, so the next day I went in and painted my aero and wing:
Soon after I got a pair of achilles in the mail, I was pretty stoked since that meant I could finally put my car on the ground: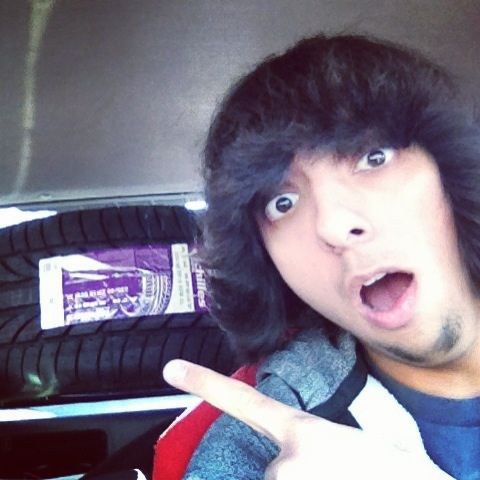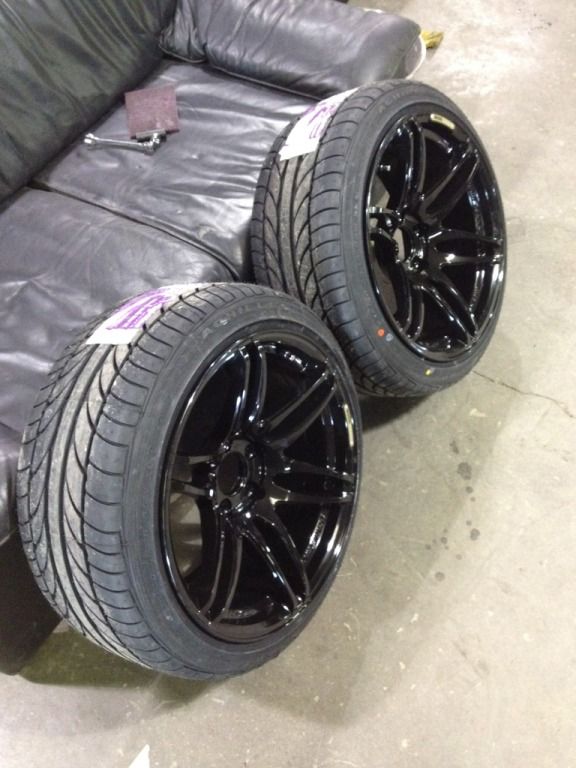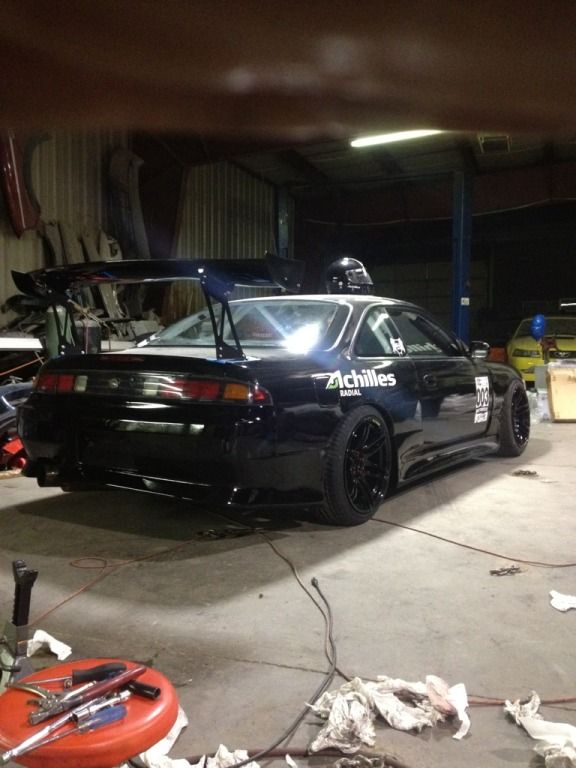 At this point the wing wasnt mounted, just placed on the trunk, so I drilled the holes....I definitely put this off for a reason haha:
SO over the next week or so I finished up a few things and then went for a drive: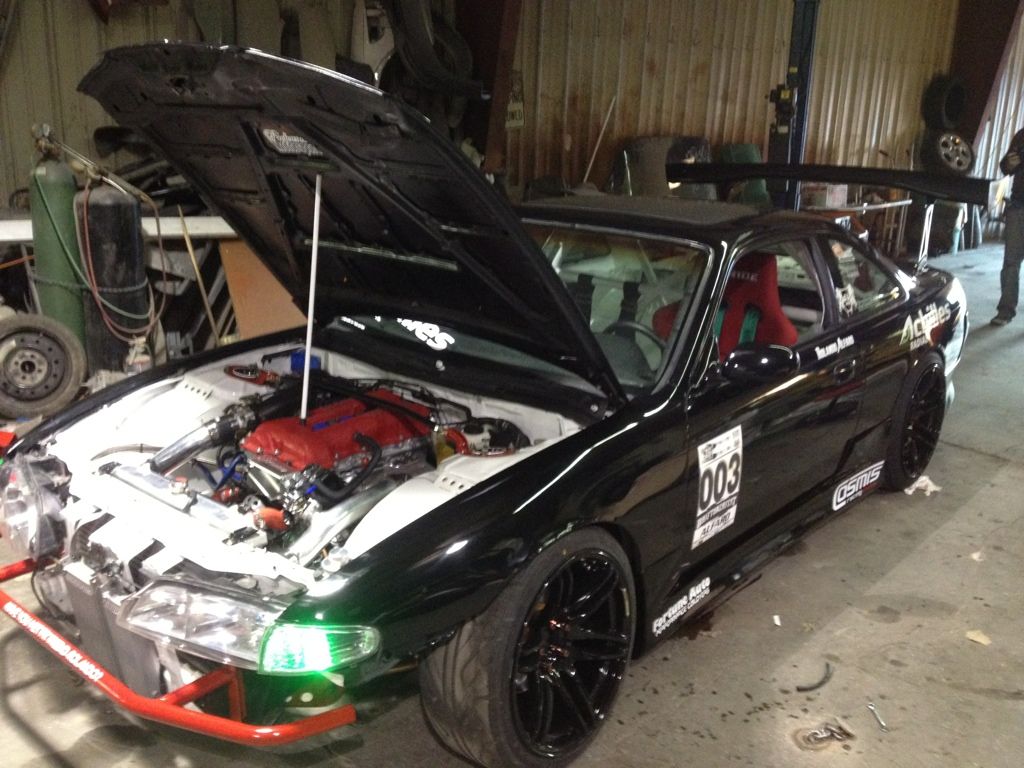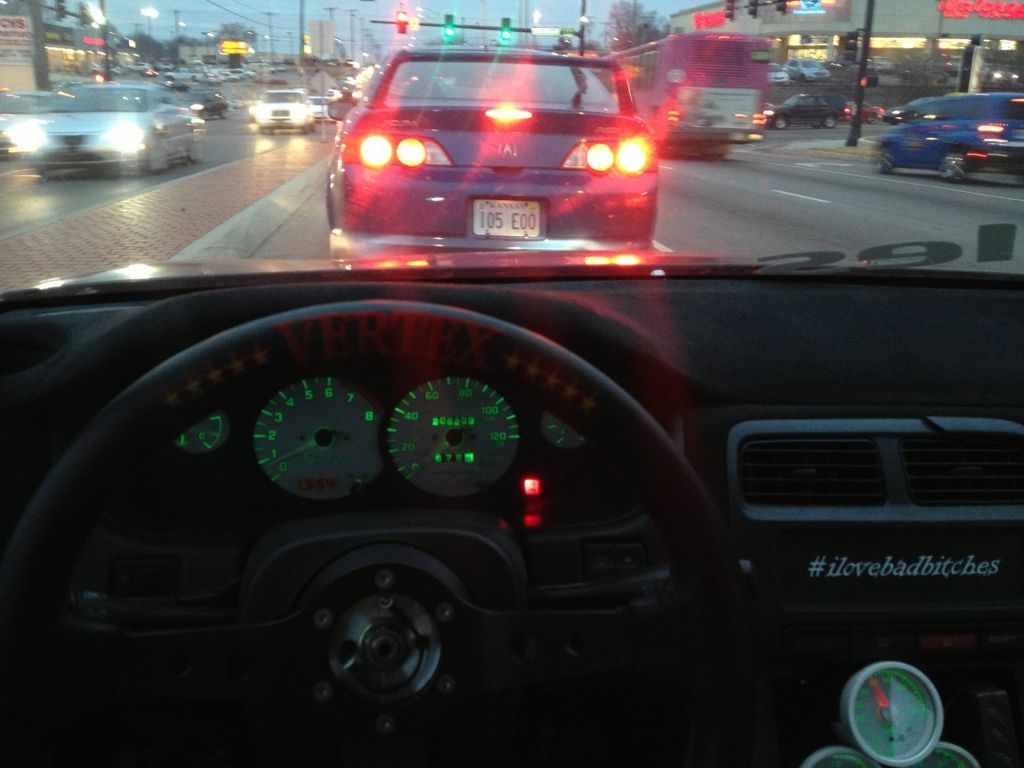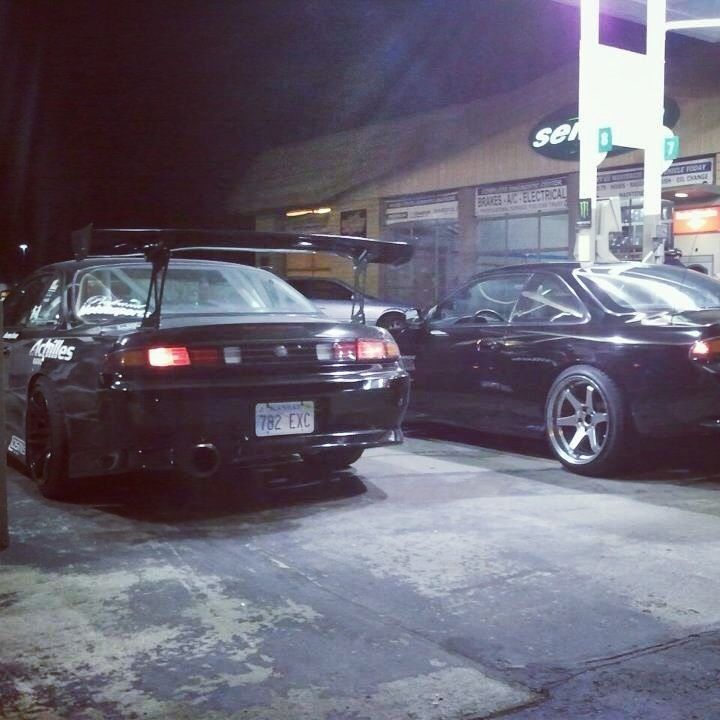 During the drive, my ignition was cutting out at 6k+, so it was backfiring like crazy and sounded like a war movie scene. After getting it back to the shop, I came back the next day and found it was a loose coilpack ground. I guess all the idling (solid mounts) vibrated it loose. But its fixed and runs amazing (as off march 8th, 2013...lol)
So if youve read the build thread prior to this update, you have noticed a major lack of front bumpers...haha well good thing I picked up VIS Racing Sports for the 2013 season, So this year I should never have to run without any of my aero!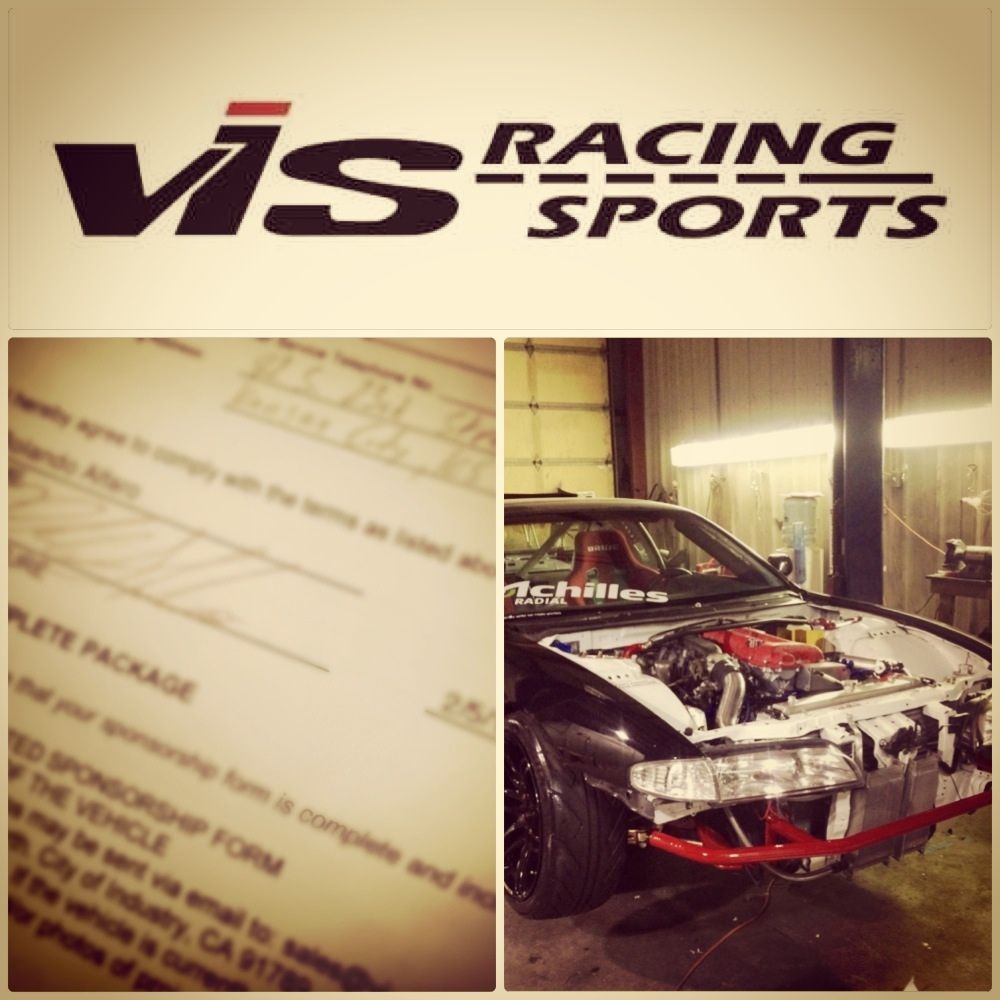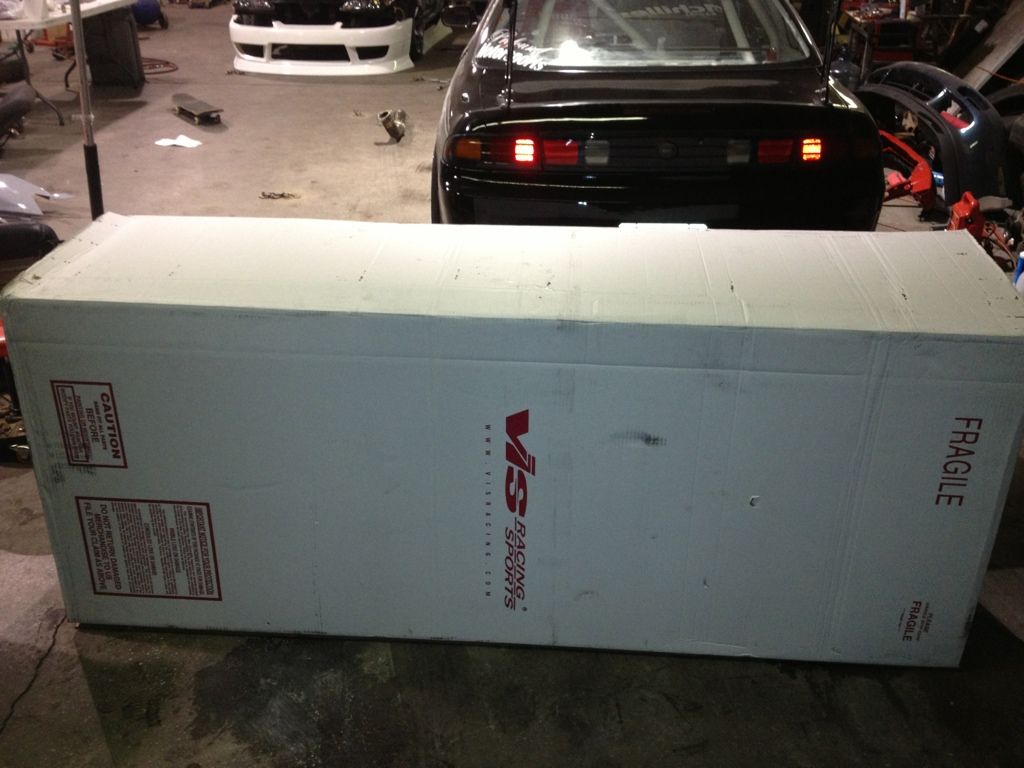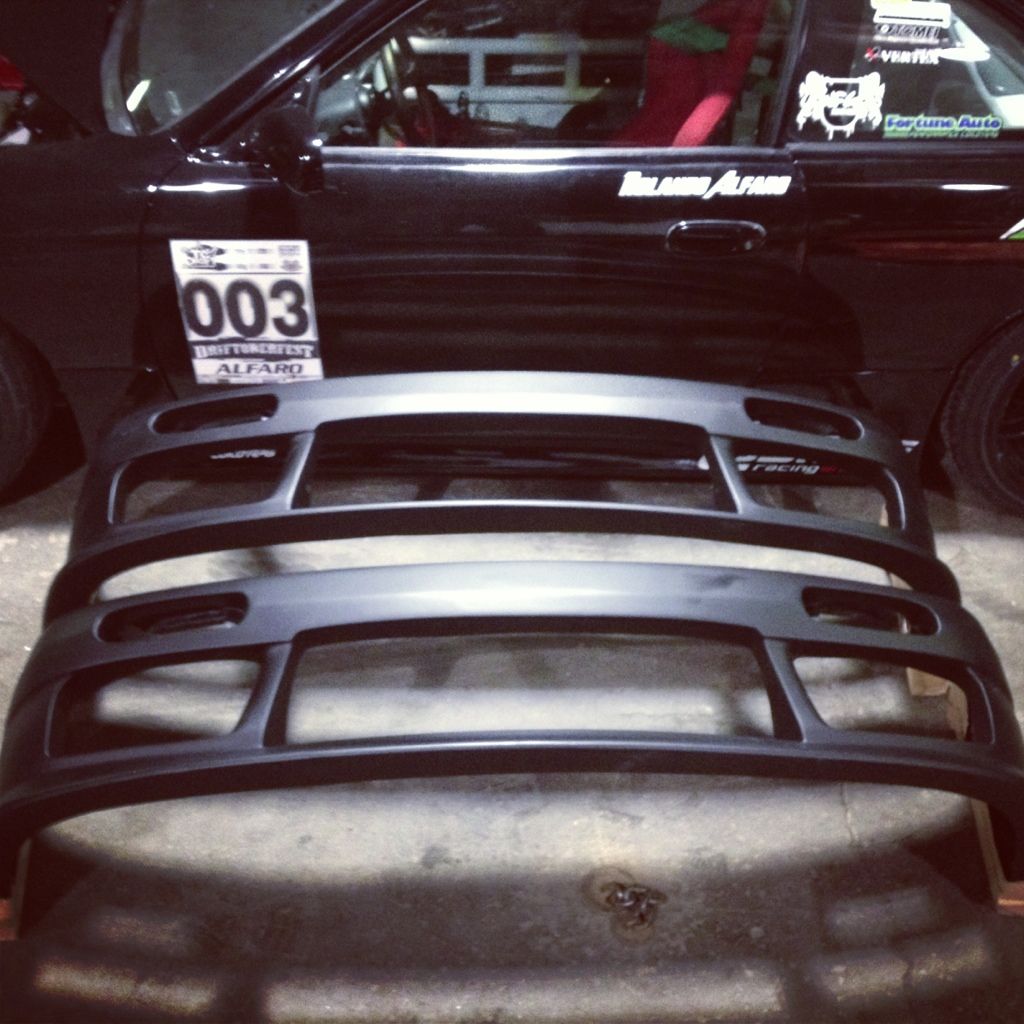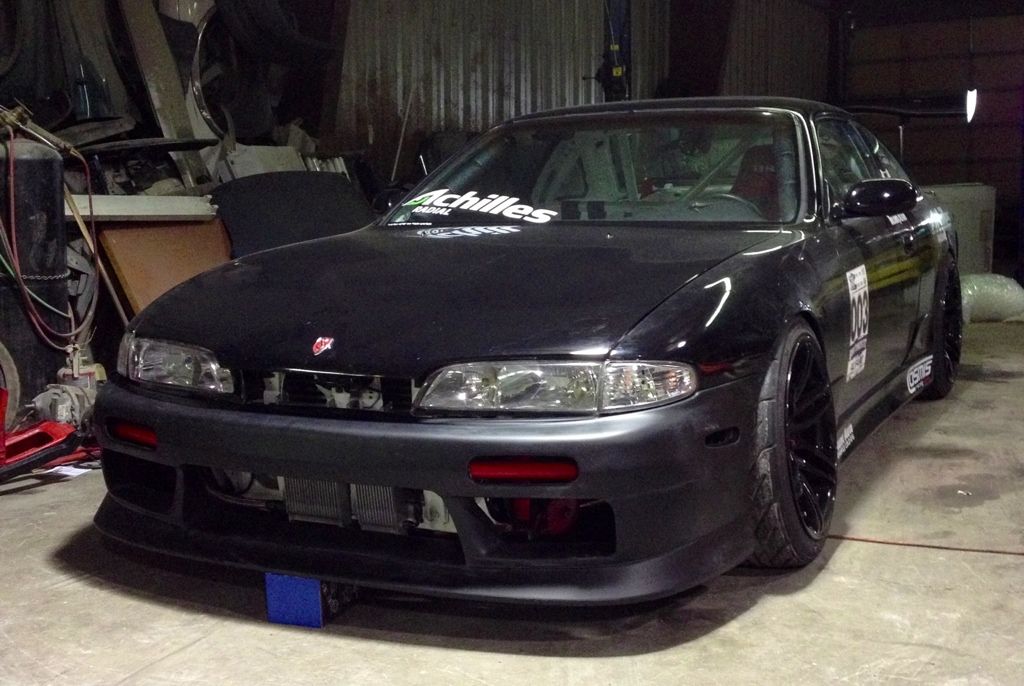 Lastly the weakest point on my car, IMO, is the ebay clutch Ive been running since 2010. So Thanks to ACT, Im running one of their Sprung 6 Puck Clutches and Prolite Flywheels. Im super stoked to have them onboard this year and should be less headaches for me in the long run (clutchwise)
Yesterday I took my car out for a drive, besides that the caster and toe are off, it drive amazing. I have an alignment scheduled for monday, Im painting the bumpers sometime next week, and Ive got some more Cosmis wheels coming in and a stacks on stacks of Achilles on the way. First Event is March 16th at Heartland Park Topeka, and its gonna be a BLAST!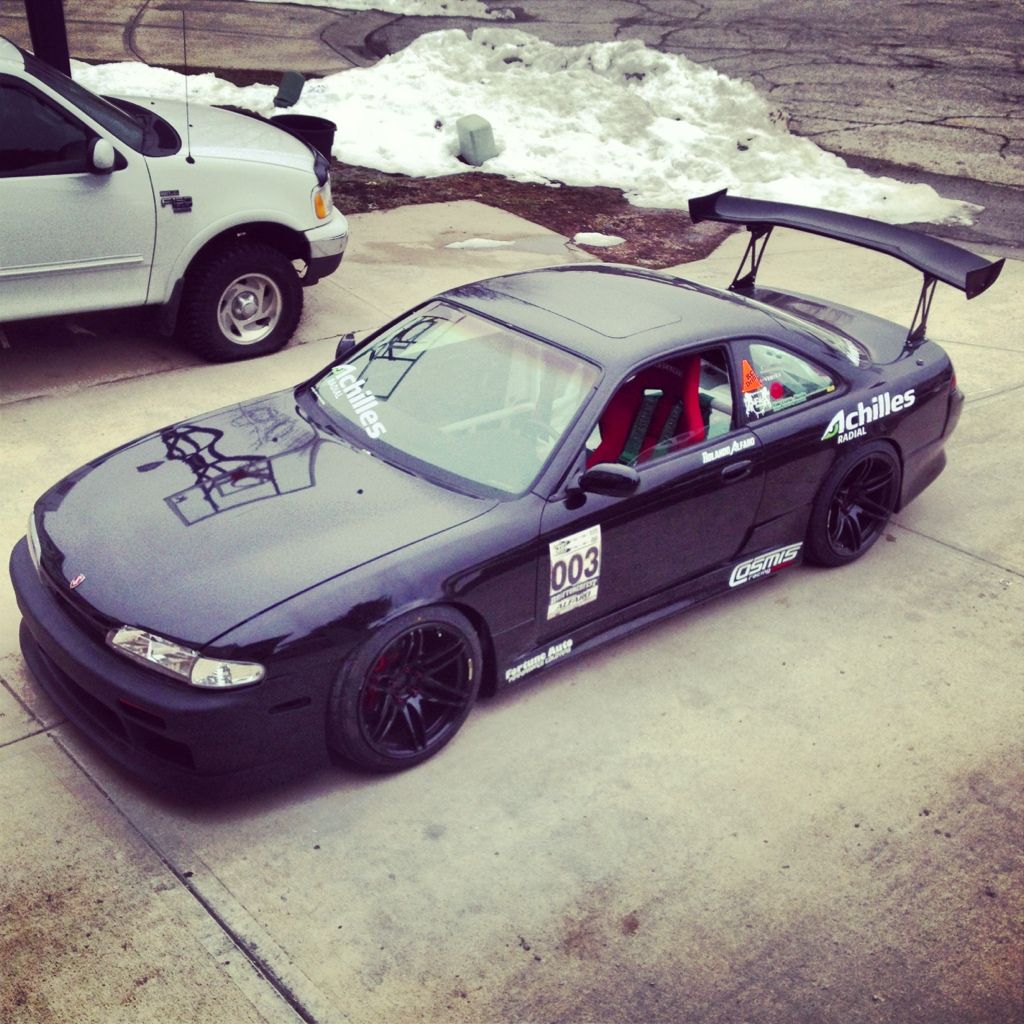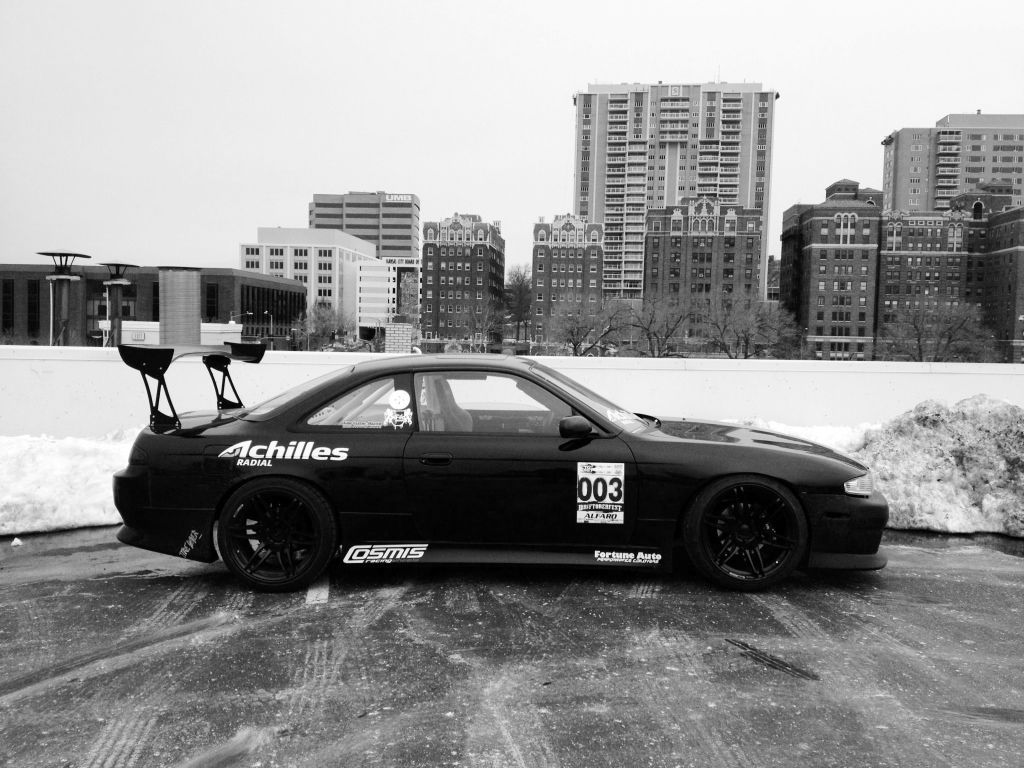 AS you can probably tell, most of these pictures are from instagram, so if you feel so inclined to get breaking Rolando Alfaro Drift news, follow me at @rolandoalfaro in instagram. I will not disappoint.
Stay Tuned!
_________________
-Rolando Alfaro
Profound Motorsports
Phone/Text: (913-940-9237)
Email:
ProfoundMotorsports@gmail.com
Click here to read the build of The Profound Motorsports S14! - 8---->
http://forums.kcdrift.com/viewtopic.php?f=5&t=7389