It's been a loooooooong time. I kind of readjusted life stuff a bit, switched jobs, moved, got married, yada yada. Car took a back burner and was for sale (somewhat). Just decided to give it a refresh the other day. Here's the post from the local board here, zeroyon.
Alright, you're thinking you've seen this before. You have. I never got really serious about selling the Silvia because deep down I never really wanted to sell it. Haha. So now, I'm turning my for sale thread into a build thread...or more of a rebuild and update. I'll use the for sale thread basics as the starting point as it recaps the current state pretty nicely.
This has been a great car to me. Hands down the best and most fun S-chassis I've owned. I bought it as a basic Q's with a N/A SR20 – no gaudy aero or color – and swapped in the turbo engine January-ish 2013. It has ran like a top since.
1992 (H4) Nissan Silvia (136,xxx on chassis)
**Stock 5 speed**
Redtop SR20DET
JP/Sobe Speed & Machine polyurethane engine and trans mounts
Koyo aluminum radiator
Oil cooler
Oil filter relocation with JP oil block (Tomei style)
HKS actuator (set at .8bar)
Stainless braided turbo lines
FMIC
R33 fan
Intake pipe with Apexi filter
Outlet pipe
Downpipe (with 02 sensor bung)
Resonated cat-delete (don't have the stock cat)
Cat-back (quiet outside and meets noise restrictions to run at Yomitan)
Walbro fuel pump
Nismo fuel pressure regulator
Nismo Coppermix clutch disc and cover (RS420/RS240 kit)
Nismo big slave cylinder
Stainless braided clutch line
Cusco RS 2way diff (super quiet, no clung-clung-clung, great lockup)
KYB Super Street struts (4 levels of dampening)
Dowmax lowering springs
R200 rear end
Nissan (front) and Cusco (rear) strut bars
Rear subframe spacers
ES steering rack bushings
Aluminum steering linkage bushing
Tie rod spacers
Nardi steering wheel
E-brake knob
17" SSR Longchamp XR4Z (6 total, 7j, 8j, 8.5j)
A/C works great.
Various gaskets and seals were replaced when I did the engine swap. (intake mani, exhaust side, valve cover, etc)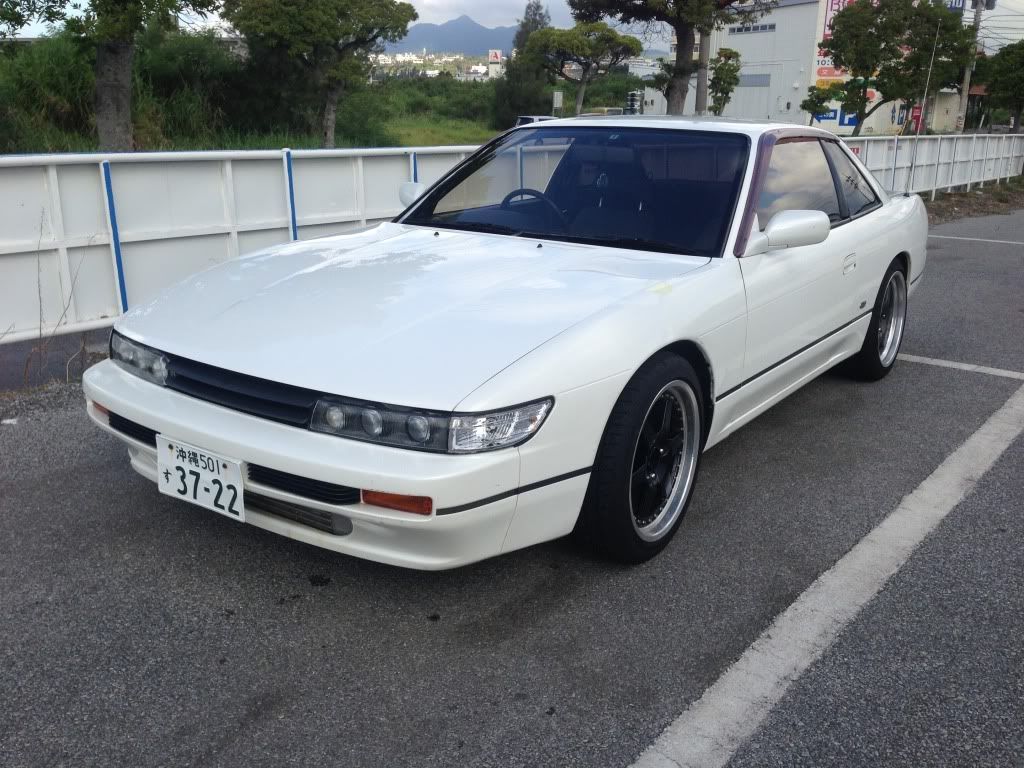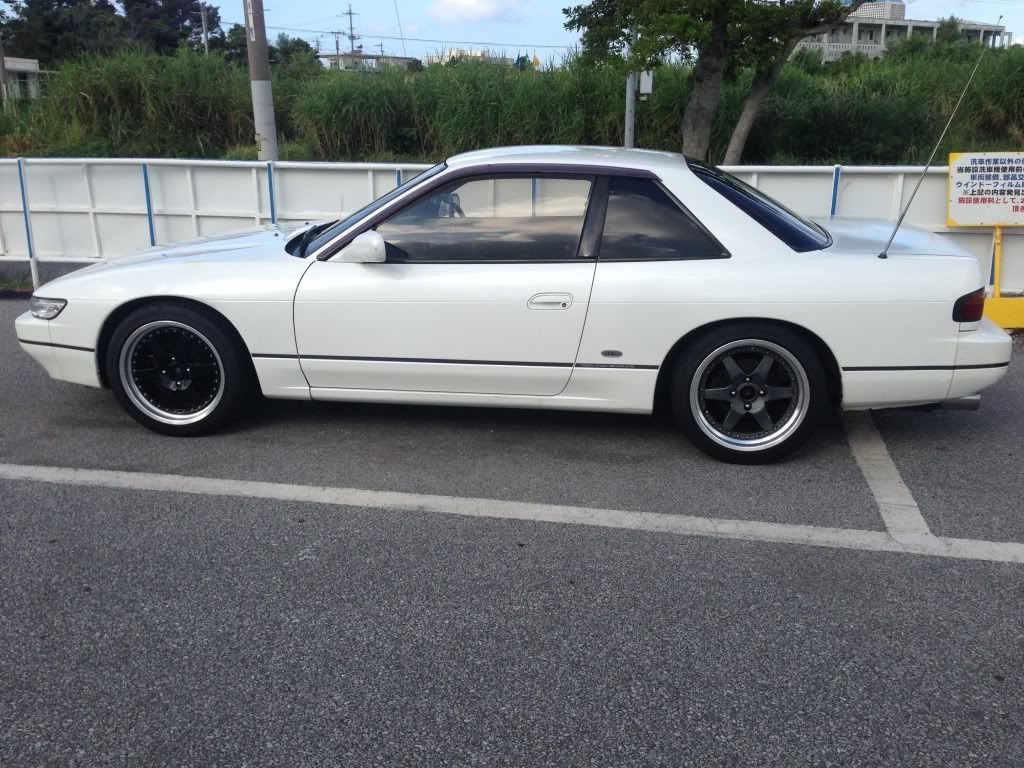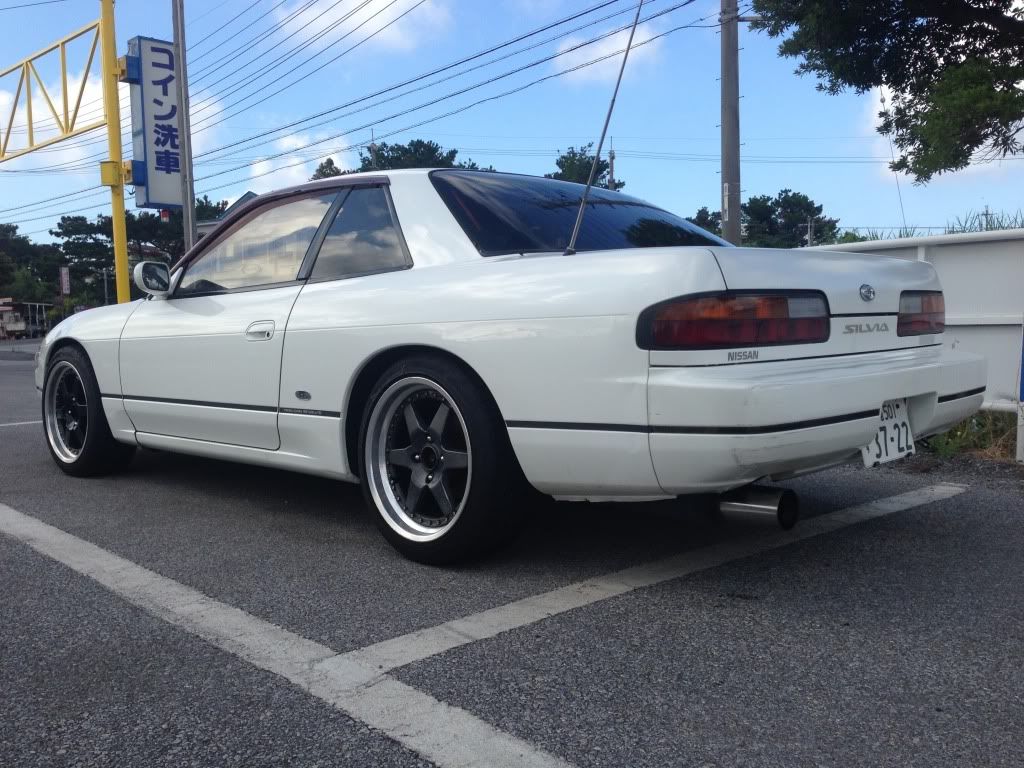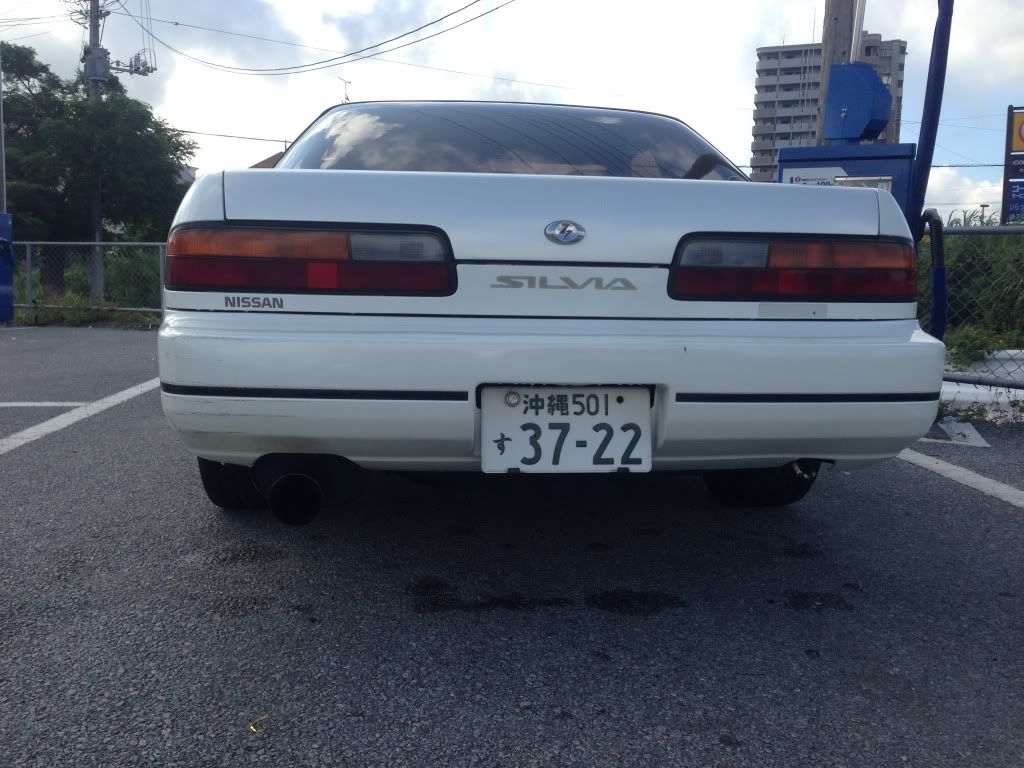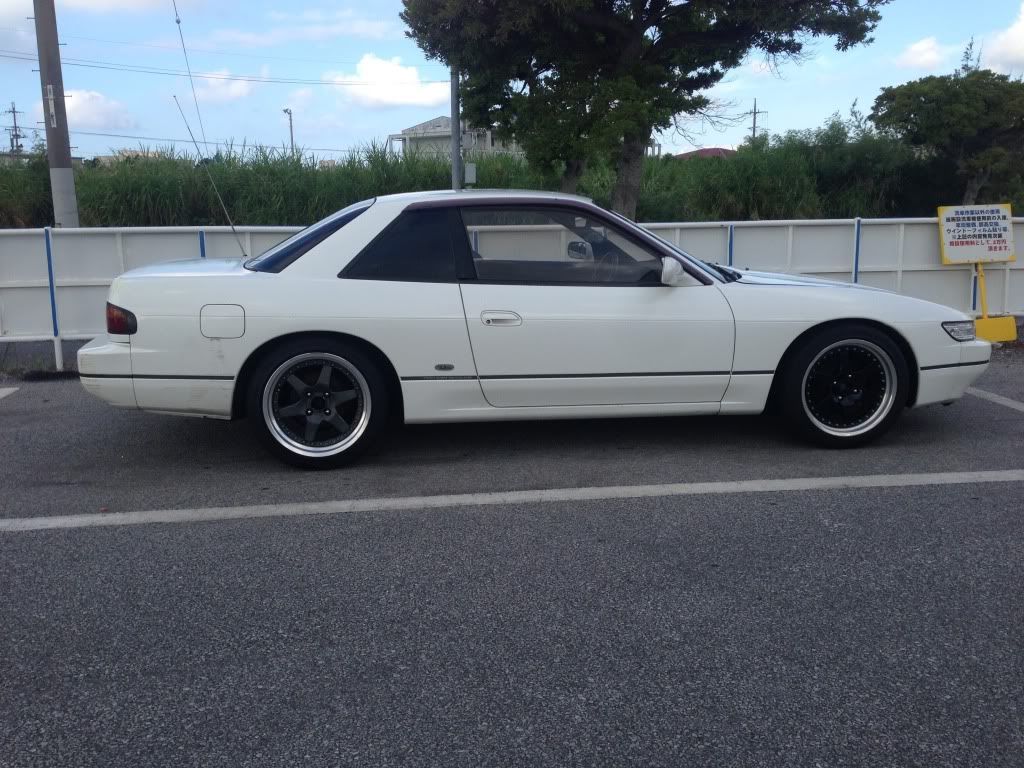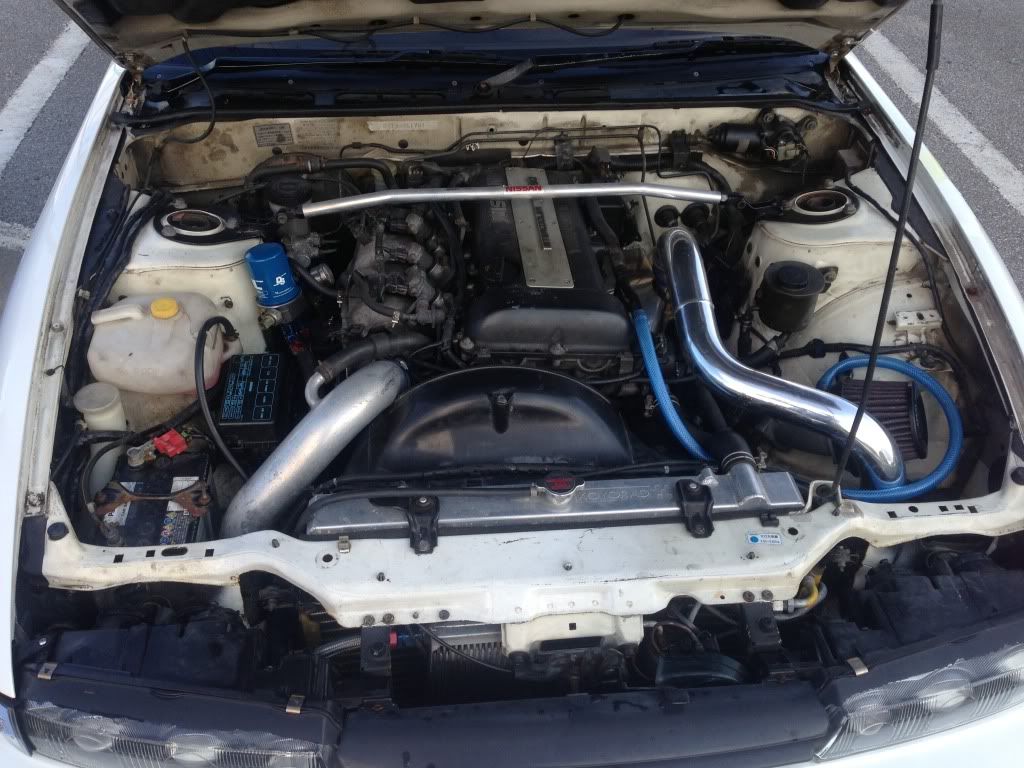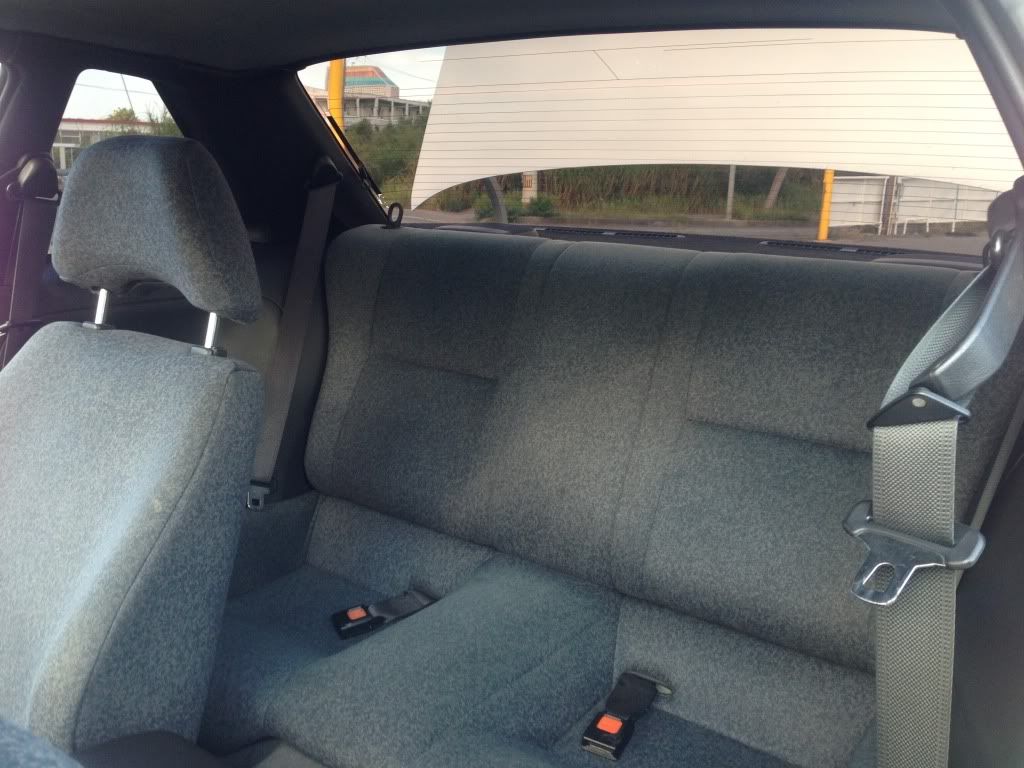 That's how it sits now. I always kept it pretty basic as it was kind of fun to improve the car as I got better at drifting. But when that shutdown, I sold off some of the parts - Bride bucket, rails, and Trust DD's. Sent the ARC pipe sways and Attain shifter to America for future use. And pulled out my Defi gauge set.
Now, the shaken is set to expire in March and, knowing it would need a few fixes to pass - mainly brakes, it seemed like a good time to rebuild it into the cool cruiser I've always wanted (while I continue to hope a legal drift spot opens up soon).
I priced some stock brake parts online and locally and the price was nearing R32 brake upgrade territory which made my mind wander. A local guy helped me out there with R32 front and rear brakes and S14 5 lug setup. That's kind of the snowball for what I've dubbed the refresh. Nothing major but just a fun cruise that looks decent.