Sunday was again beautiful so I got back out there. With the fenders off, I knew this was the time to relocate the harness. I was kind of hem-hawing which way to do it - on the fender lip or relocate to the bay - but, after talking to Greg, I decided to do it right and move it to the bay. I did it on my S14 and remembered it being a pain in the ass. I wasn't really looking forward to it but Greg said it was pretty simple and no dash removal was necessary. So I got after it, these plugs come off the steering column: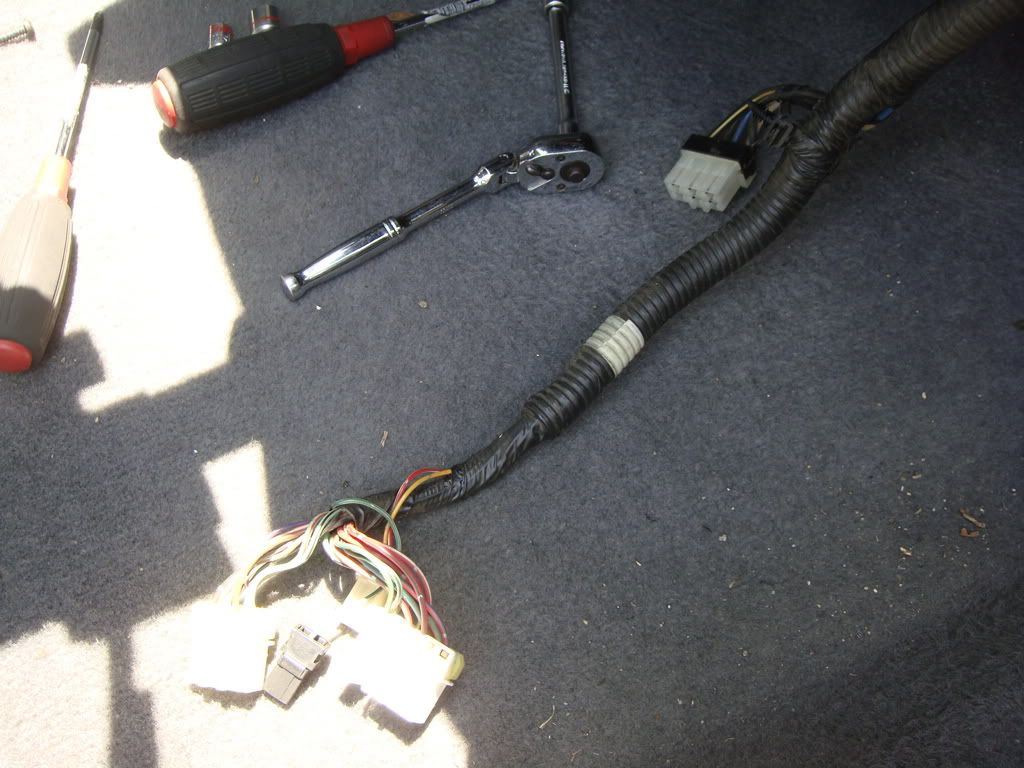 These are the three you need to un-do in the foot well (the two unclipped ones and the bolted one for the SMJ box):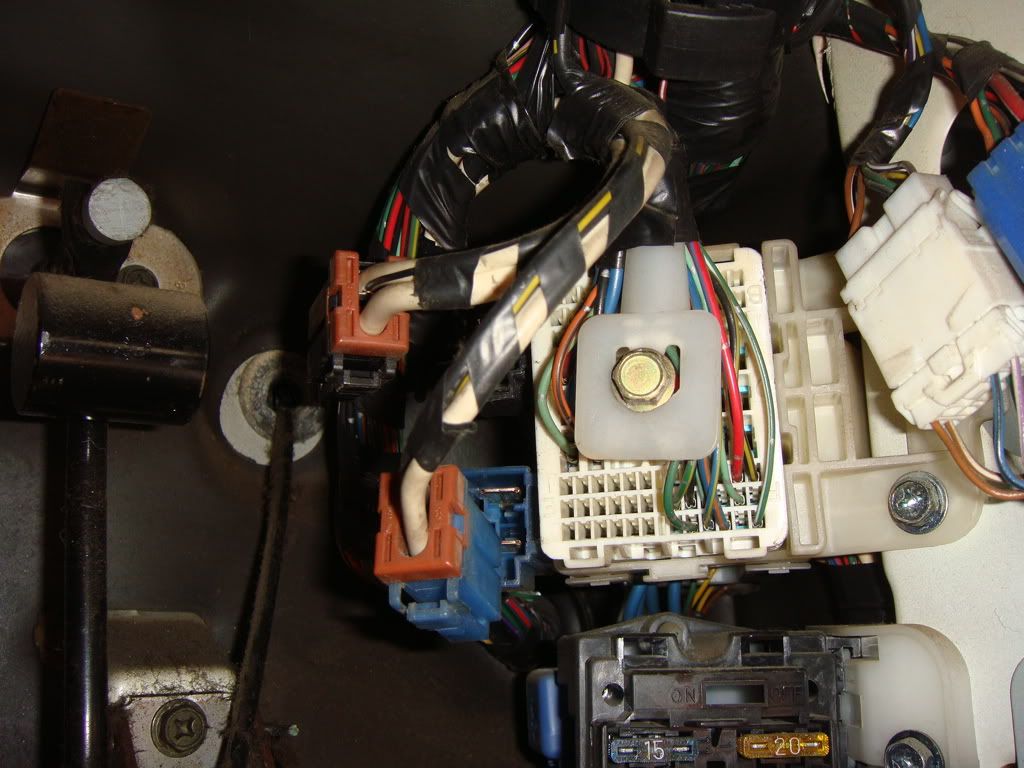 Pulling the big wheelwell grommet revealed some sound deadening stuff that needed to be broken off to make room for stuff to pass through (more was removed after this pic).
Unplugged the BMC, and pulled it all forward.
As I was stripping the looming, I realized I could save these snap-in ziptie mount things if I jammed a screw driver in the backside. Don't know when I'll need them but they seemed handy.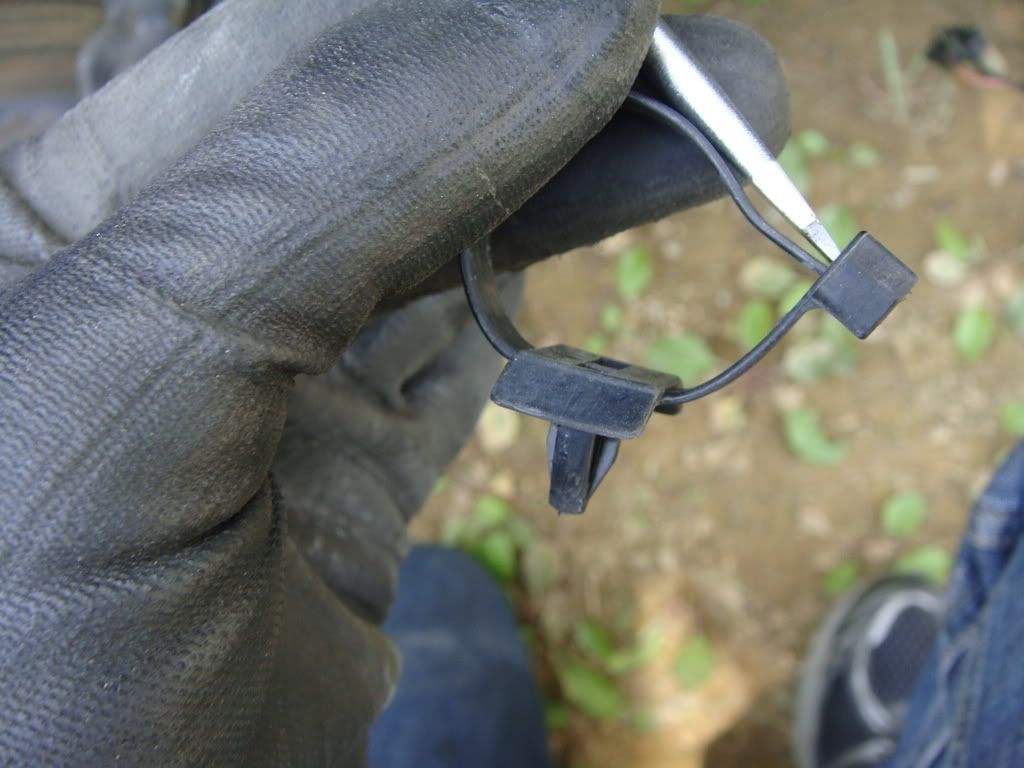 I split the main loom into two equal halves then rewrapped them to make the harness thinner. You can see it all routed over the strut tower here. I also unbolted the hood latch and removed the cable, then ran cable through the bay as well. I did the same for the windshield washer fluid hose as well.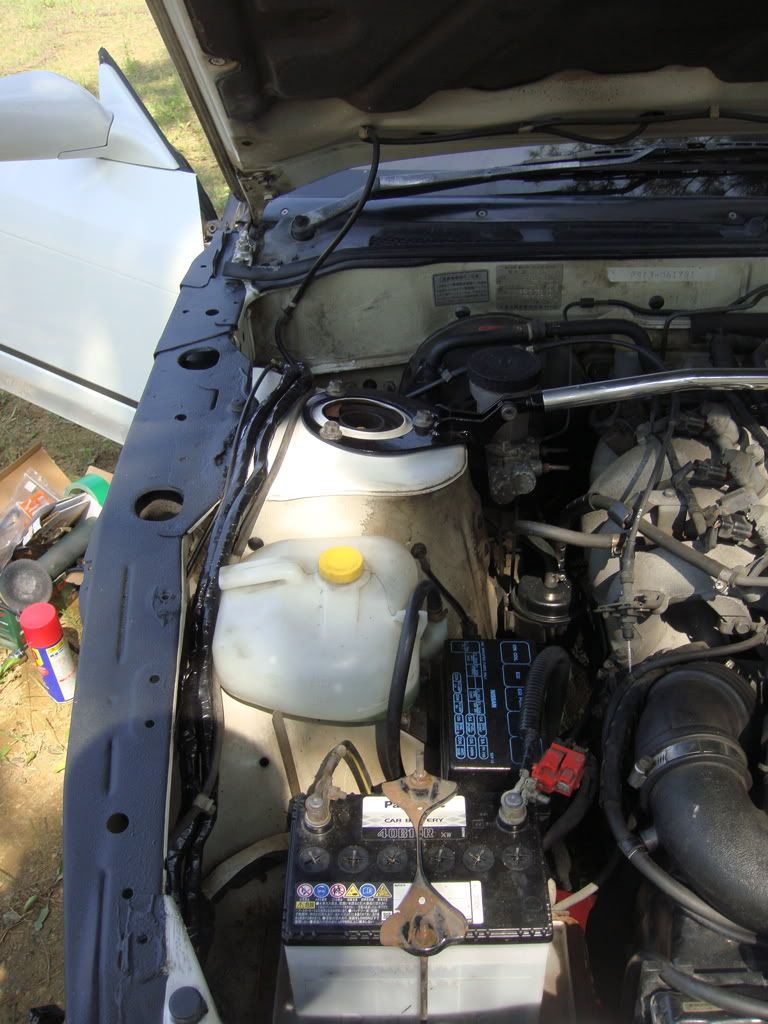 Here's the finished product. On the S14, I had to cut the triangle hole to enlarge it to get the SMJ box through. This time around it looked pretty close as it was, and sure enough, I was able to reshape the triangle hole a bit with a couple hammer handles and pliers. The box could then pass through with no cutting required. I even got the protector plastic triangle piece back in there after snipping a relief cut.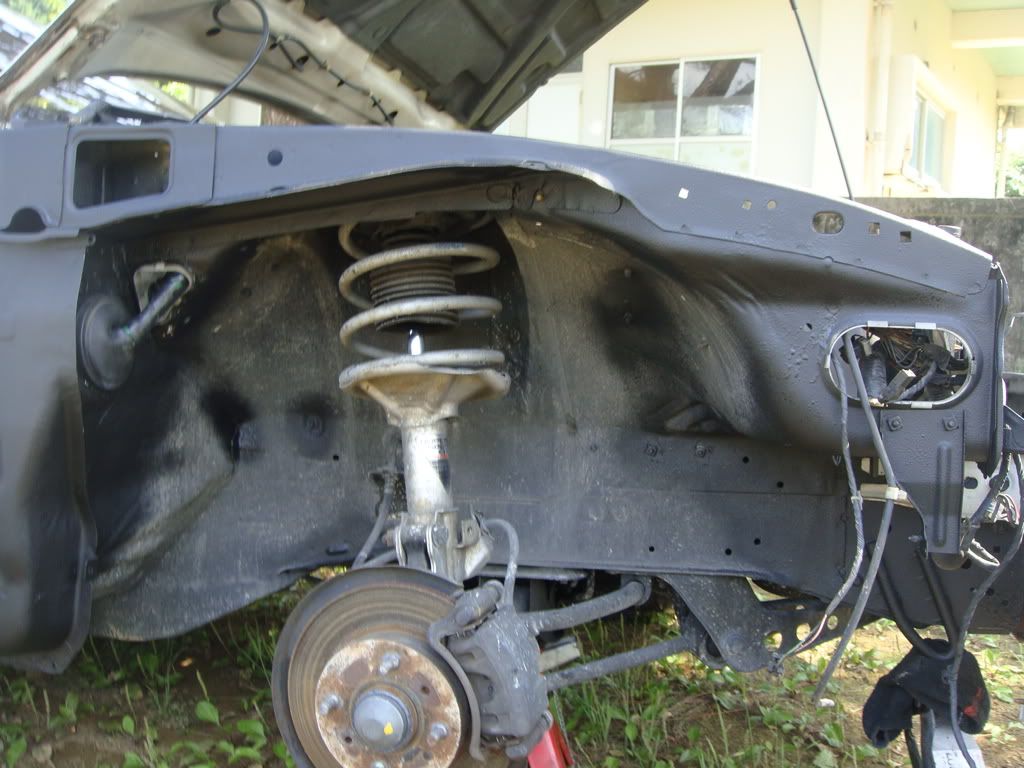 In the midst of all that fun, I was multitasking a few other projects - undercoating the back side of the fenders and cleaning up some rust in the spare tire well.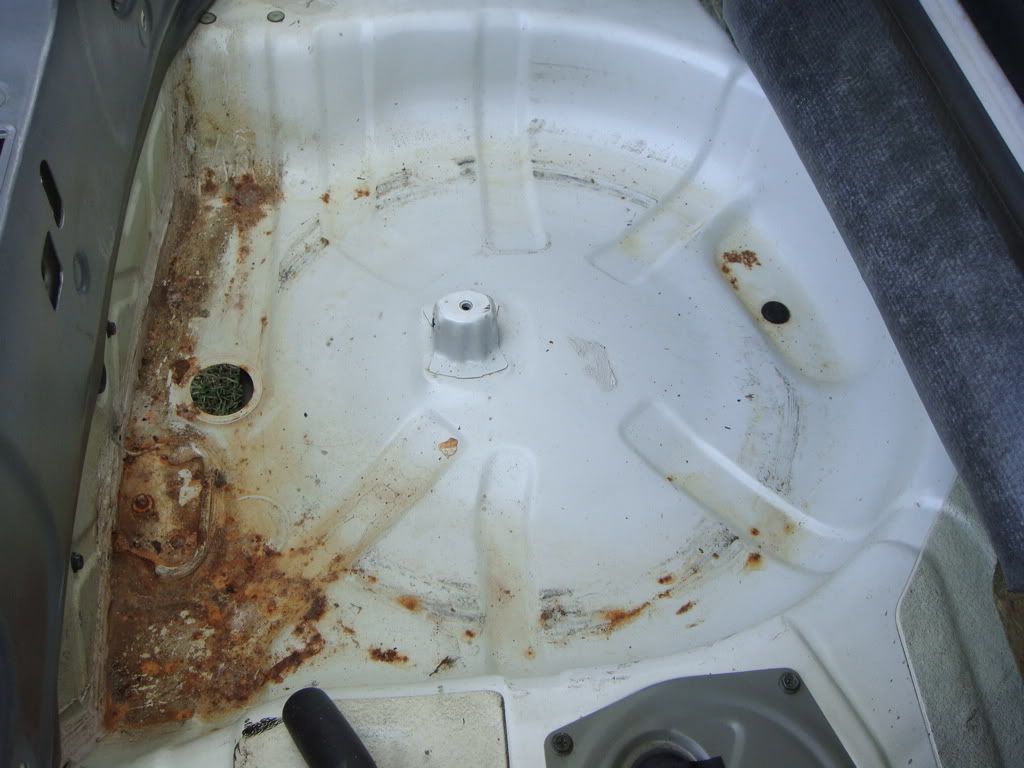 I hit the rust spot with the wire wheel on the grinder then masked, primed, and undercoated it.
Turned out pretty slick.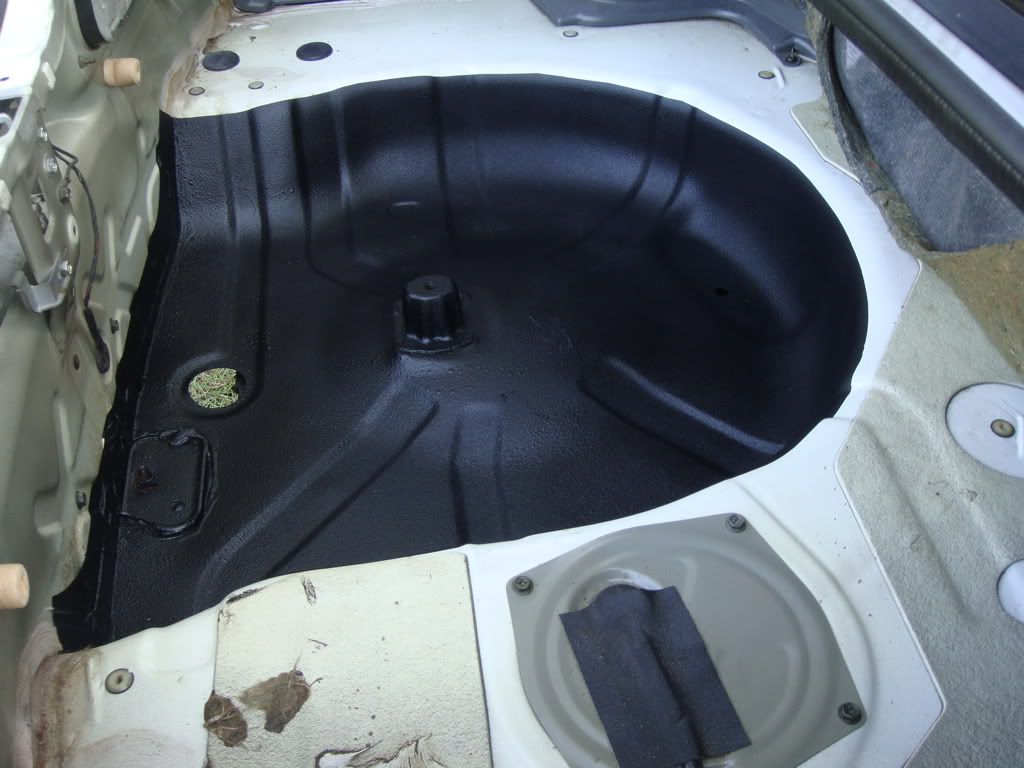 I then got the frontend pretty much reassembled before it got really dark. I have a few things to finish up tomorrow but at least it looks like a drivable car again.
I am now fully exhausted but happy to have spent some time taking care of a few items that will help the Silvia stay genki. Maybe fun stuff next time!