Late update super busy with school and work. I know excuses excuses. Welp my laptop crashed and well all the photos I had saved for my rebuild on my SR is now gone, so this will be a giant leap of currently where my engine stands.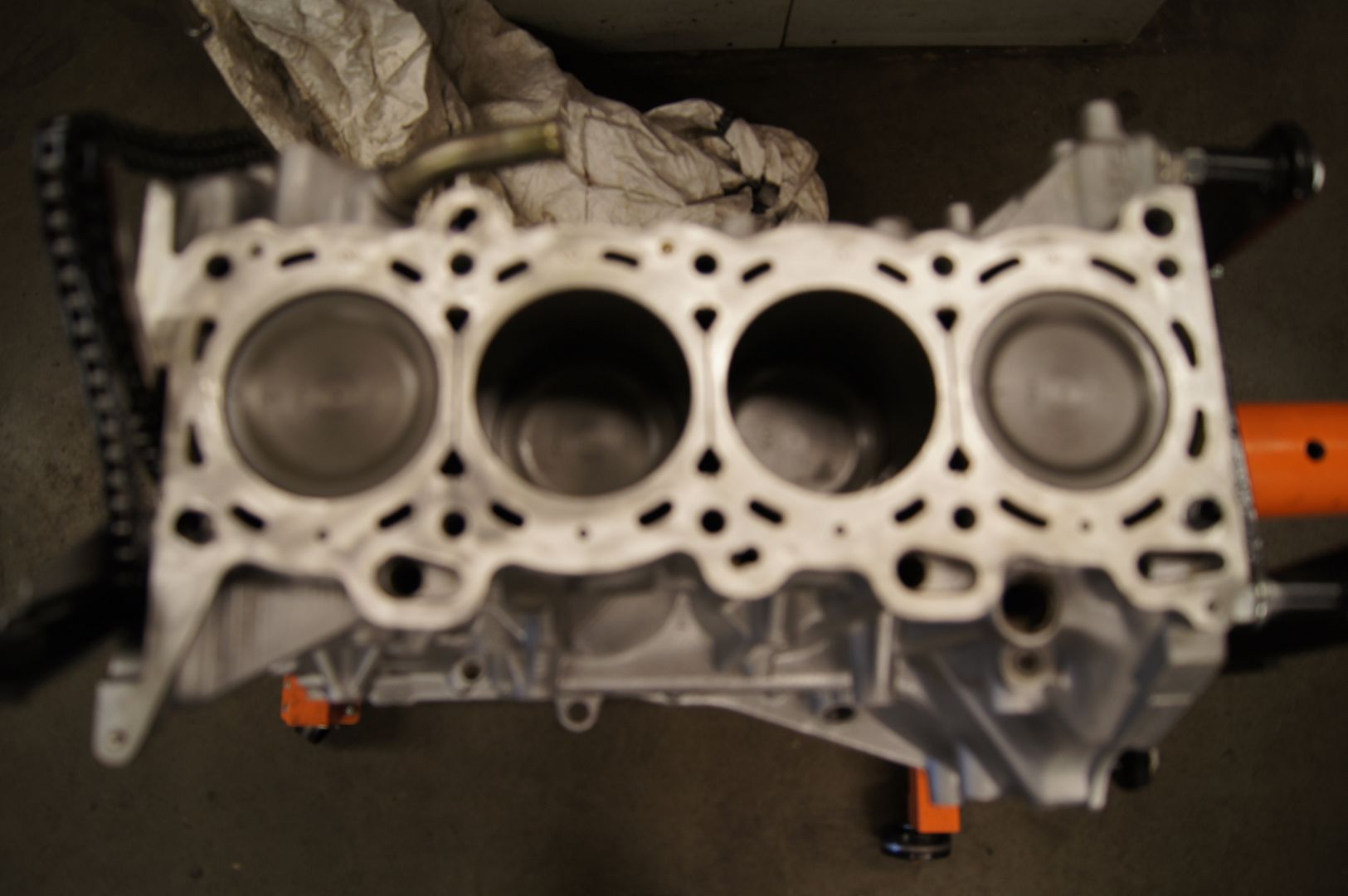 Installed pistons and rods, I gotta say torco assembly lube is amazing it reduces friction so much my rotating torque on the crankshaft (With all the pistons installed) was about 9 ft lbs, which is not that much at all.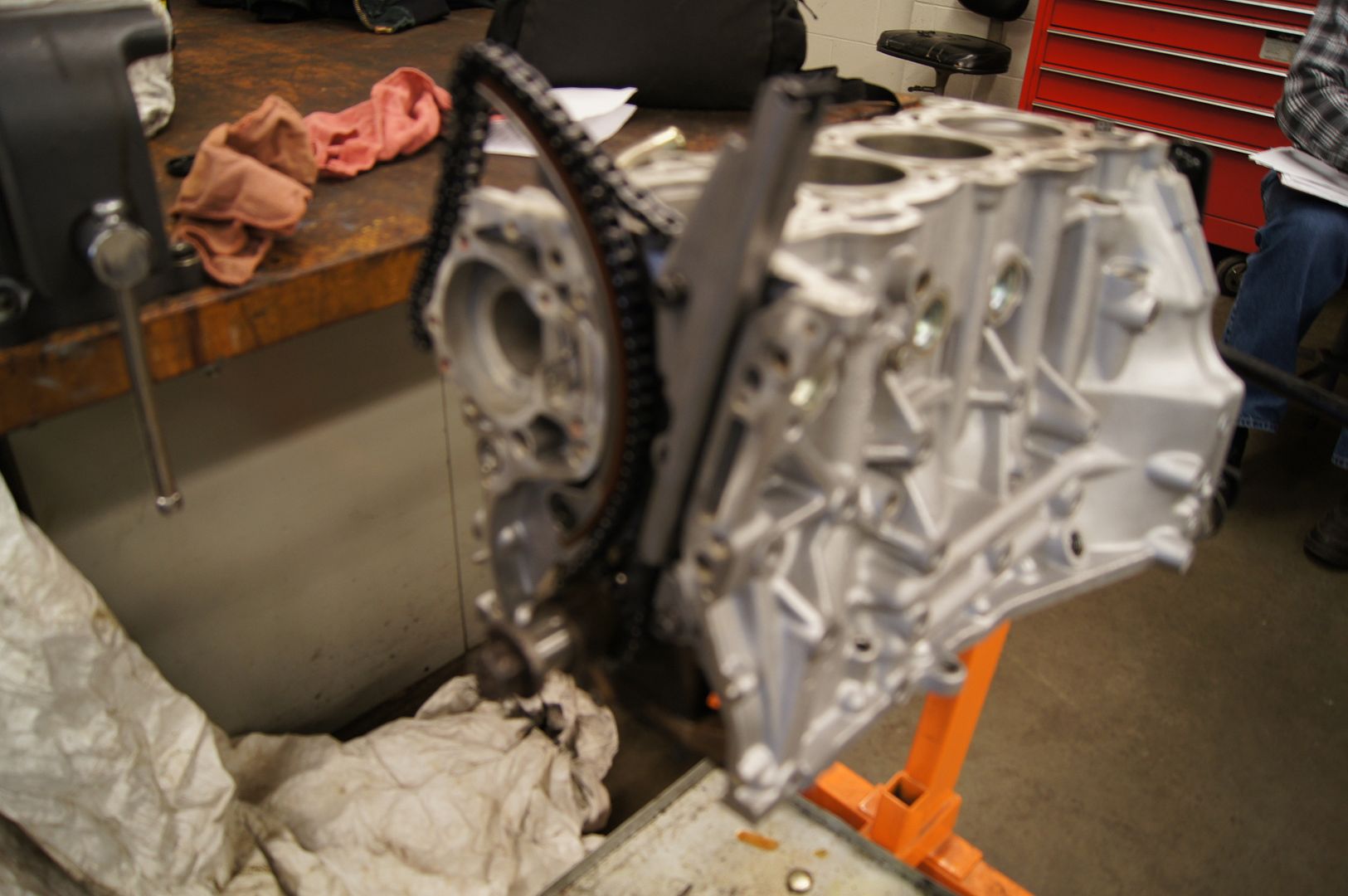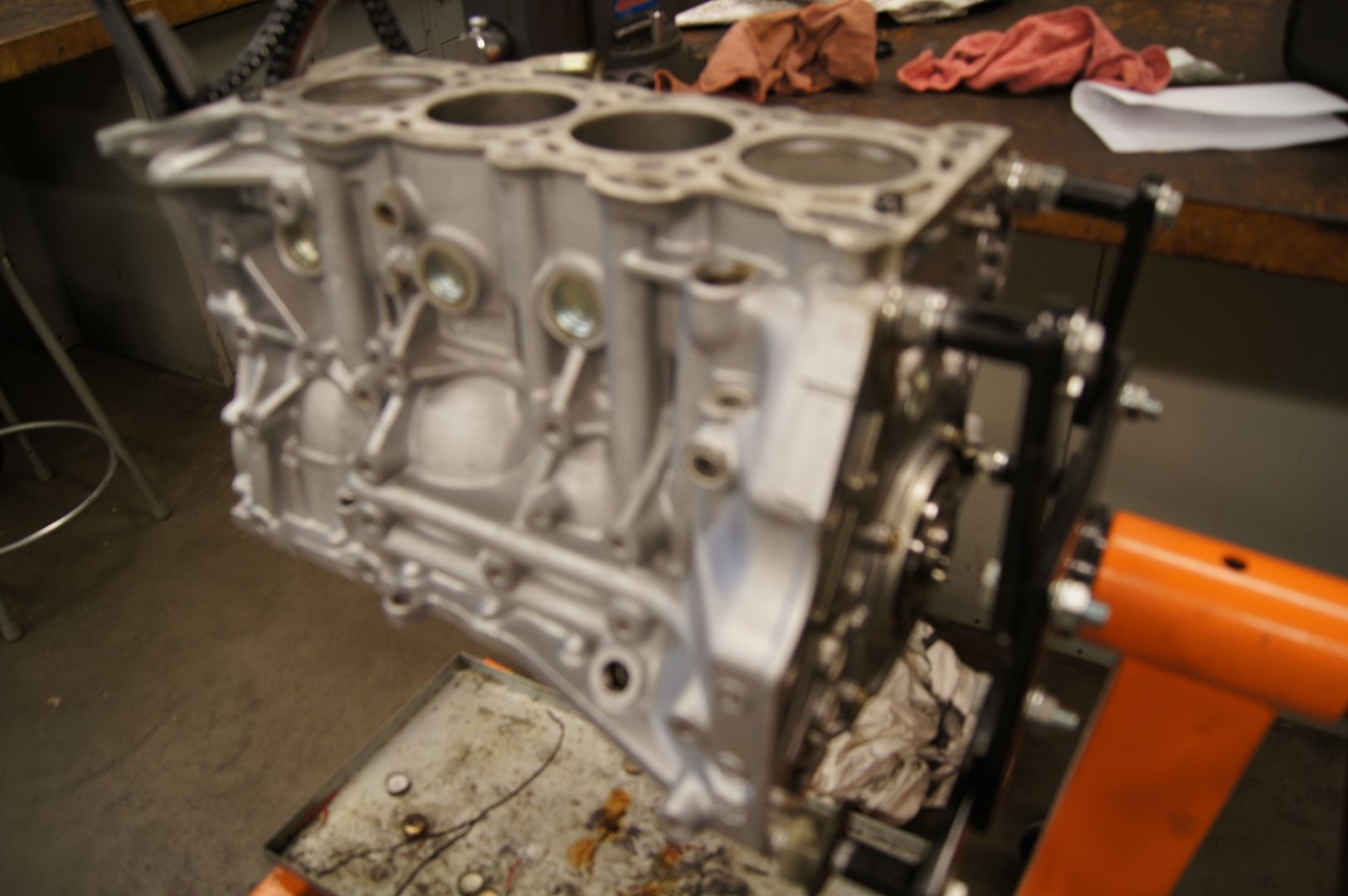 Timing Guides and Chain Installed. No: 1 piston at TDC. Also you can notice that I hot tanked the block, and installed new freeze plugs.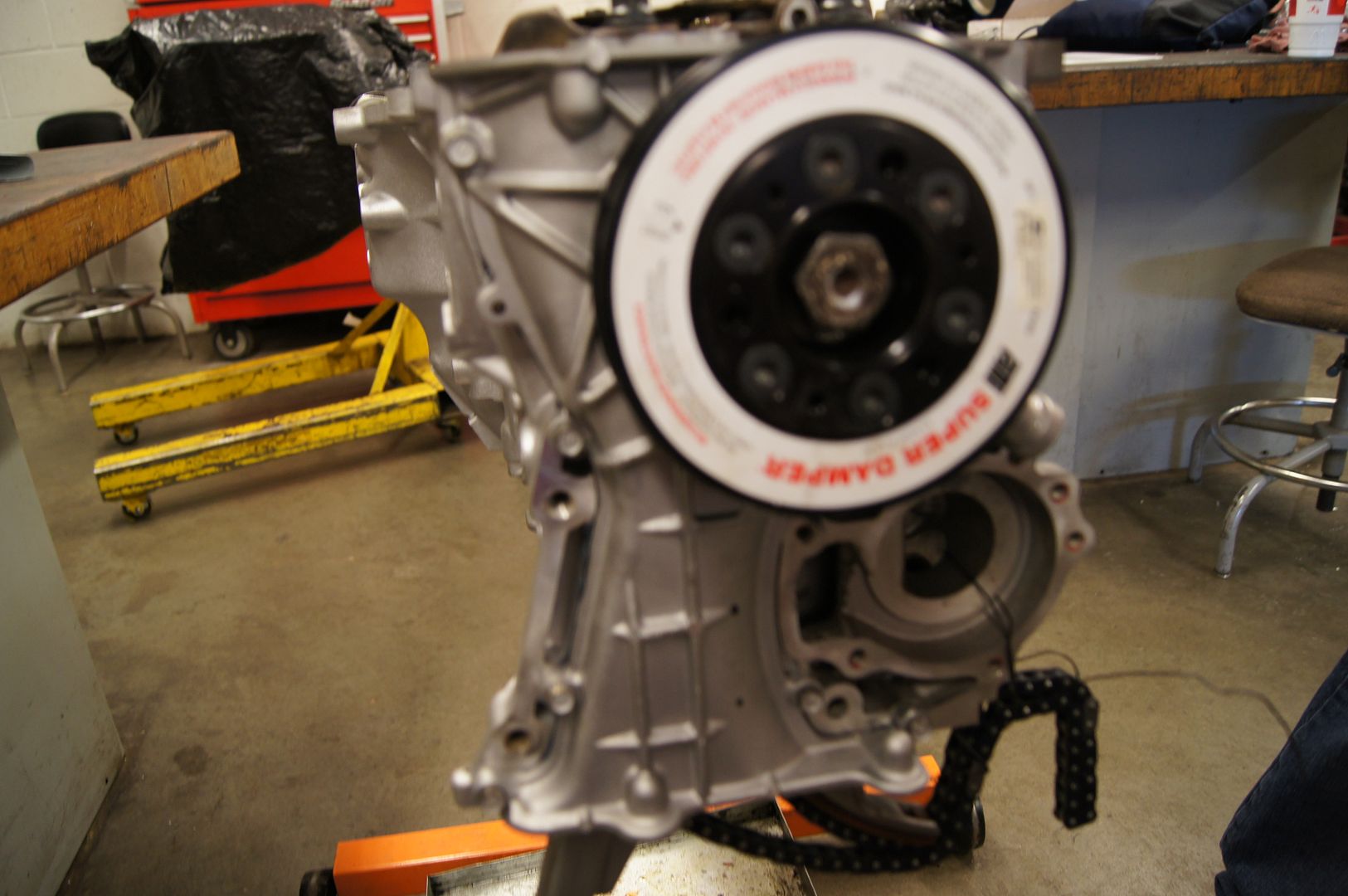 I installed the oil pump/timing cover, and also the harmonic balancer. I didnt bother too torque the crankshaft pulley until after I get the head and timing set.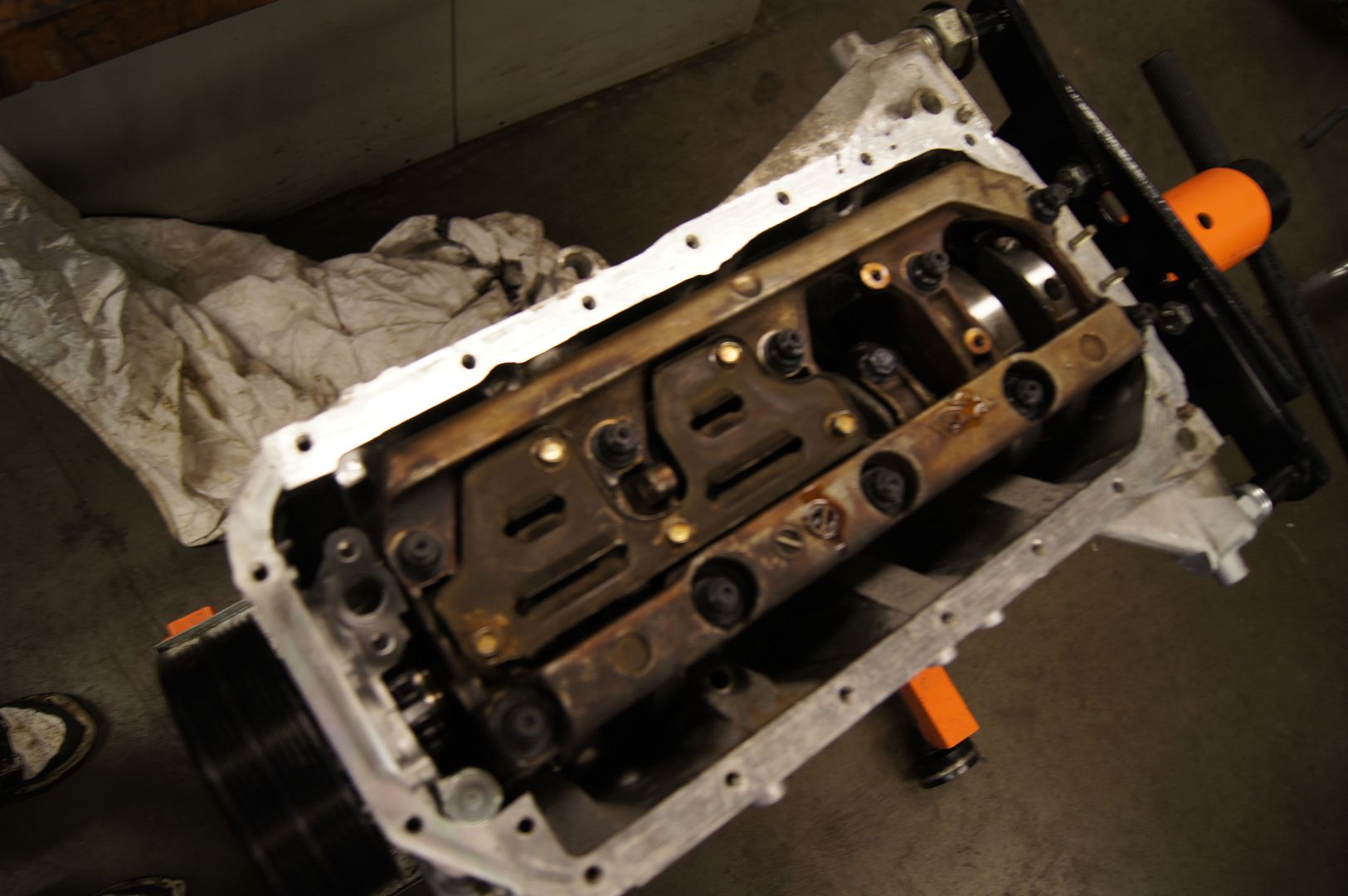 Flipped the engine over and installed the baffle plate, and started to install the oil pick up tube. Before installing the oil pans, I made sure I squirted oil at areas I might have missed.
Greddy oil pan installed as well as the other baffle plate. This is the current "state" of my engine. *Note there is no excessive RTV haha i'm learning!