being exhausted from cleaning up the junk left from heat gunning the sound deadening i moved to the front of the car in taking out the engine. now im going to be brief on this because there is so much info in removing and installing a ka but here we go!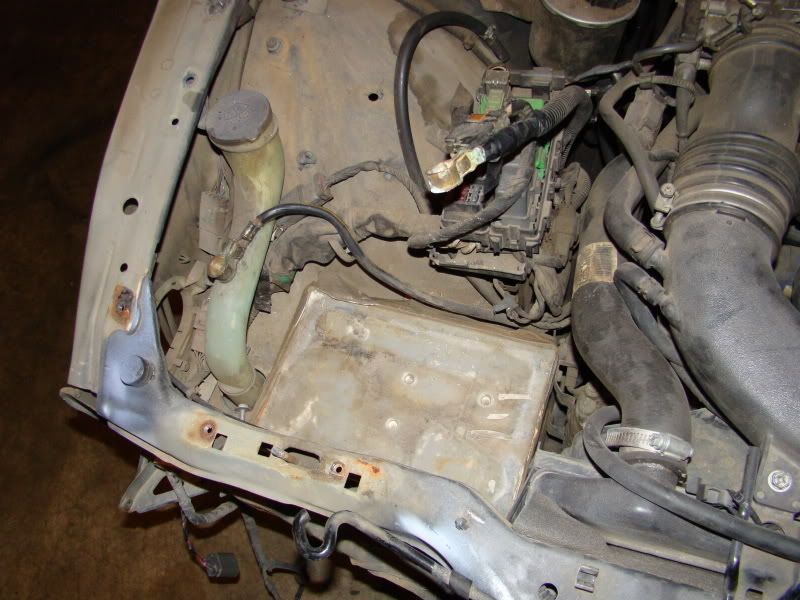 I first removed the battery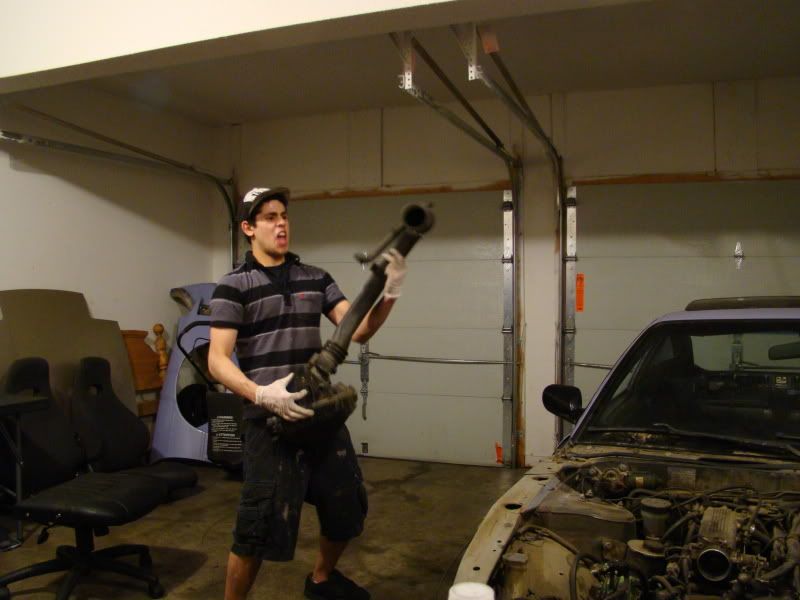 then the intake system aka "whale penis" haha i have to much fun with the camera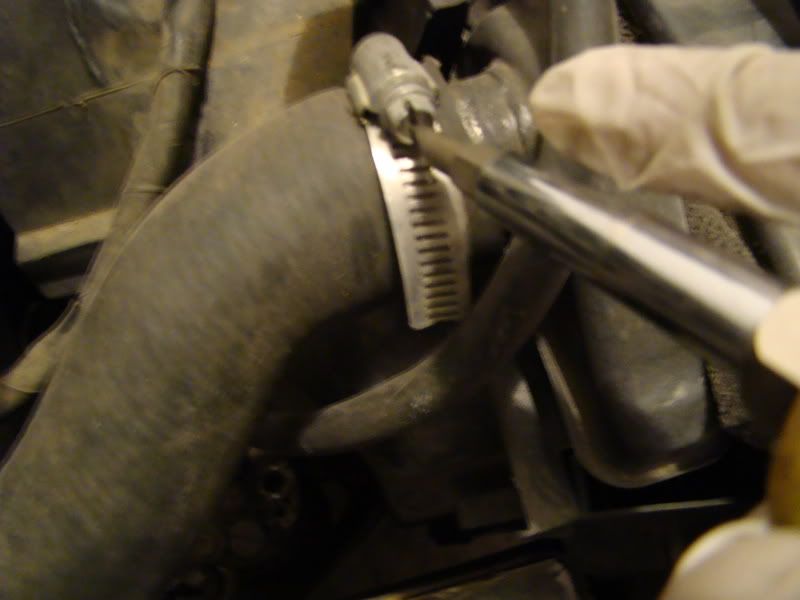 removed the radiator hoses then the fan connected to the engine and pulled the radiator and fan shroud as 1 combo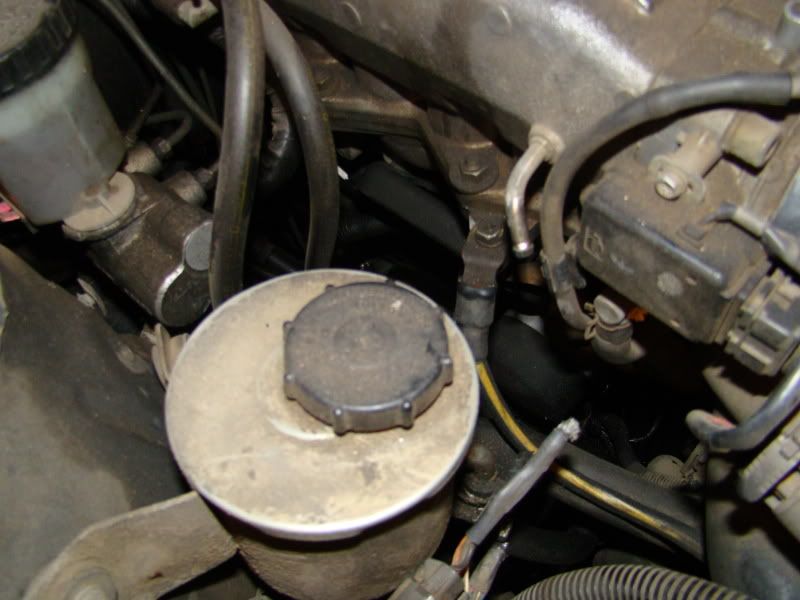 completely took the power steering system off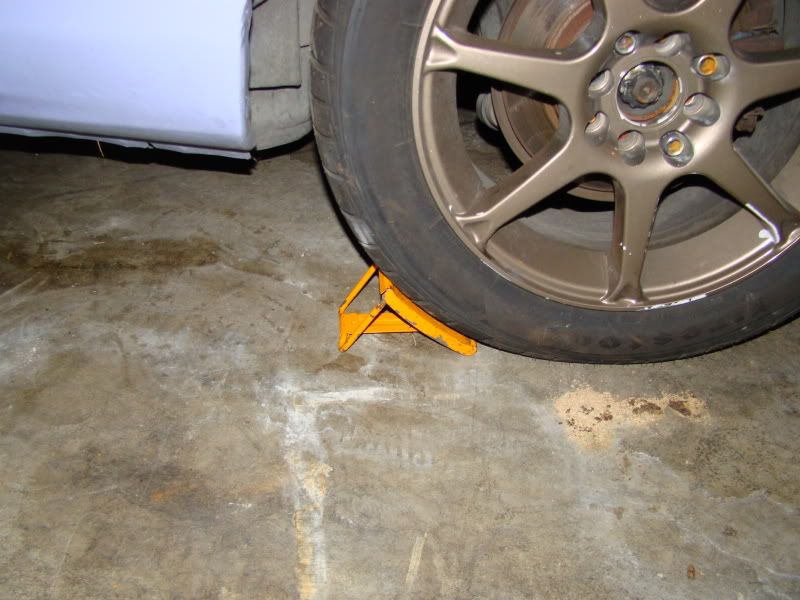 blocked my wheels in the rear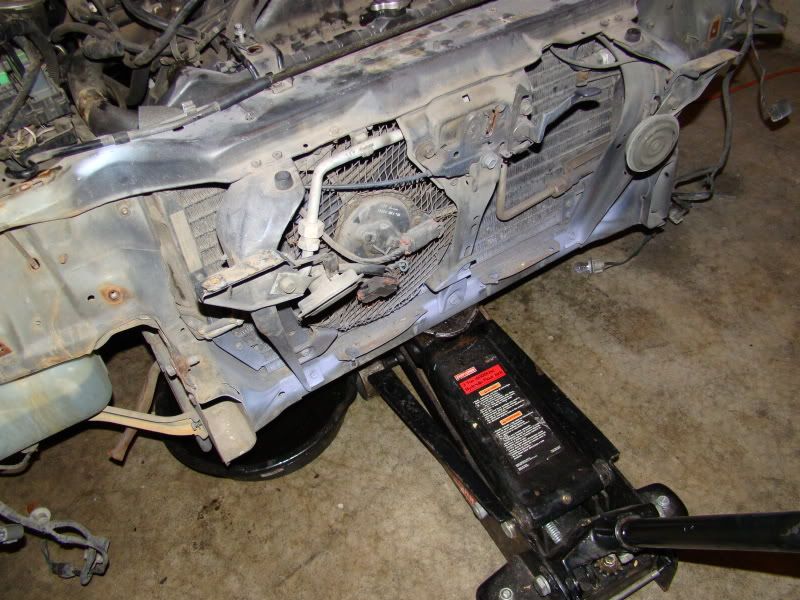 jacked the front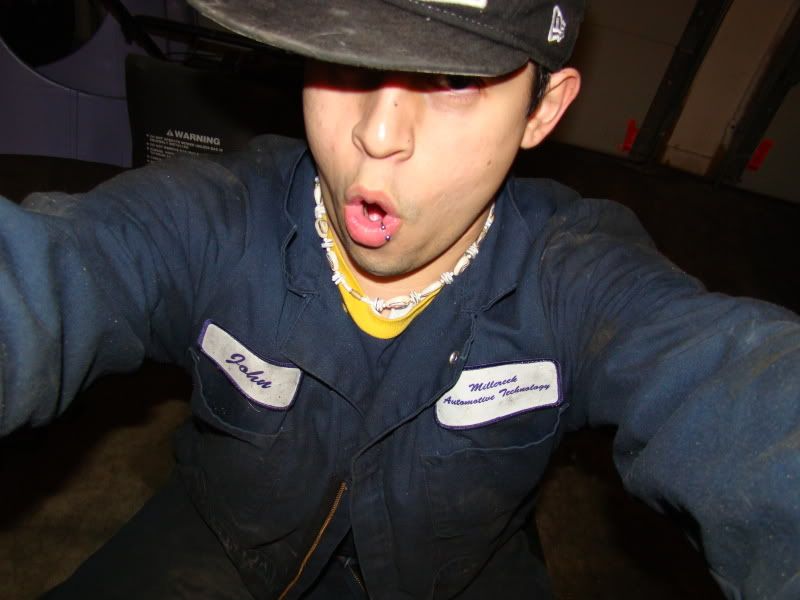 wooo im exhausted..... ok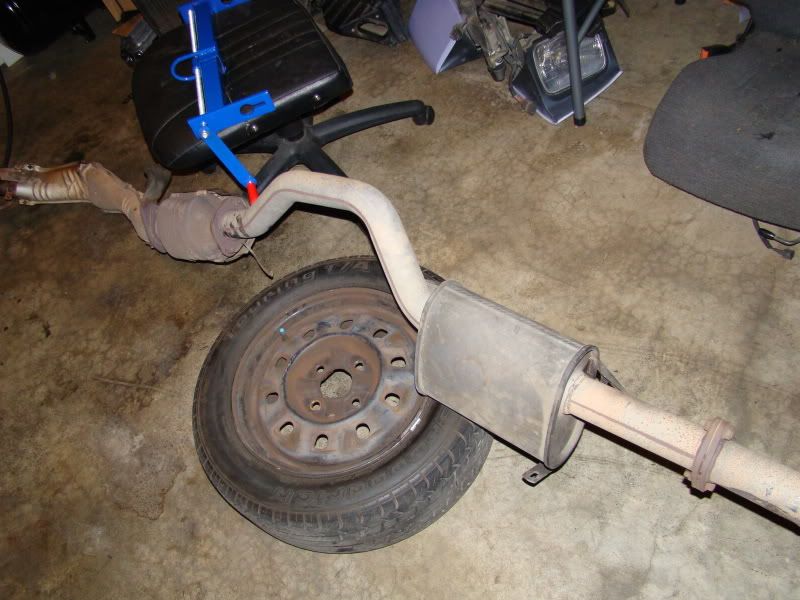 removed the downpipe cat and catback exhaust as one combo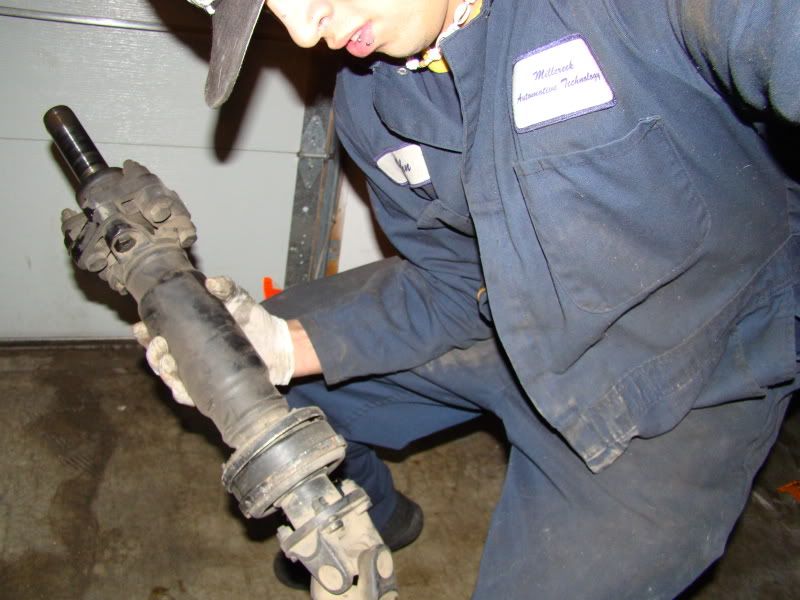 then the drive shaft and me trying to curl one haha ahh the aluminum one will be much easier to curl im not that strong
also unbolted the tranny mount bracket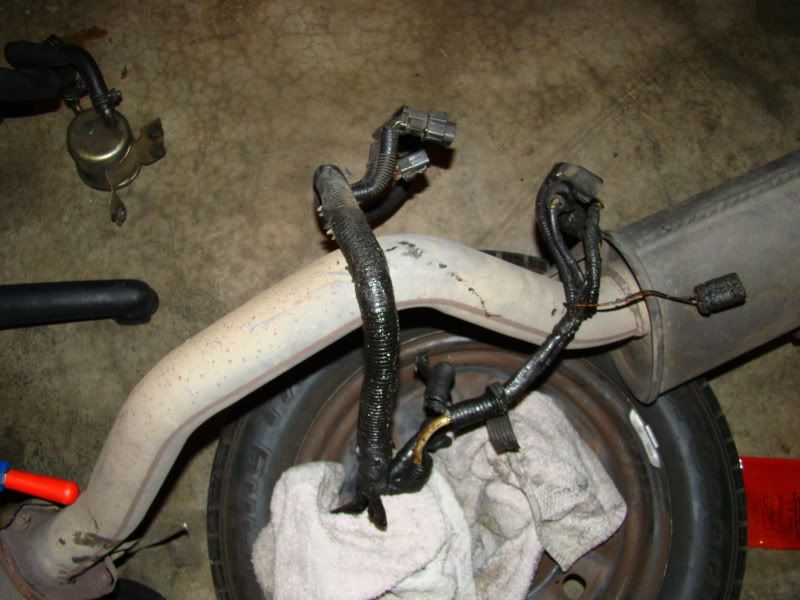 while i was down there i got the lower engine harness, slave cylinder, and that tranny gear speed thing i forgot what its called but hey it's removed!
went back on top and removed the upper engine harness, gear shifter, and unbolted the 2 engine mounts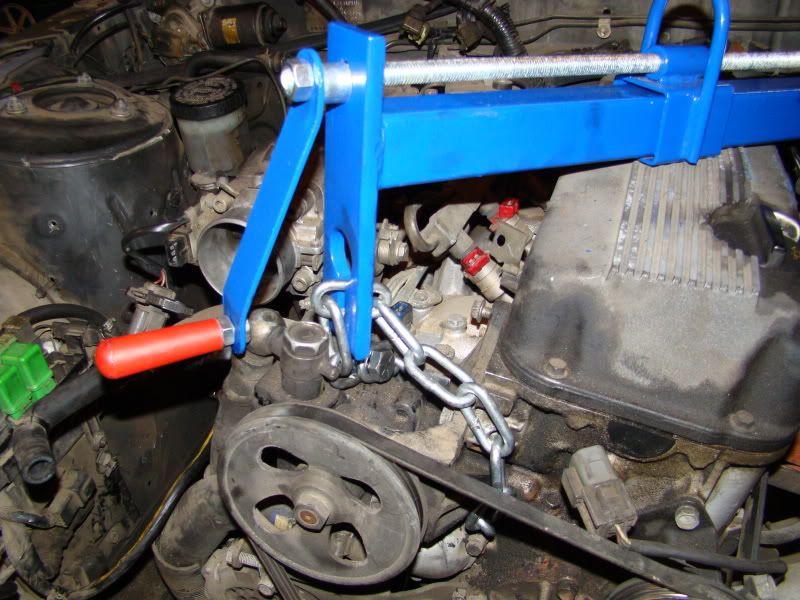 ]
i know probably not a good idea to put chains around the power steering pump but i did it anyways out of eager to get this thing out and about so i started to put the chains on the p/s pump to hoist it out of there until...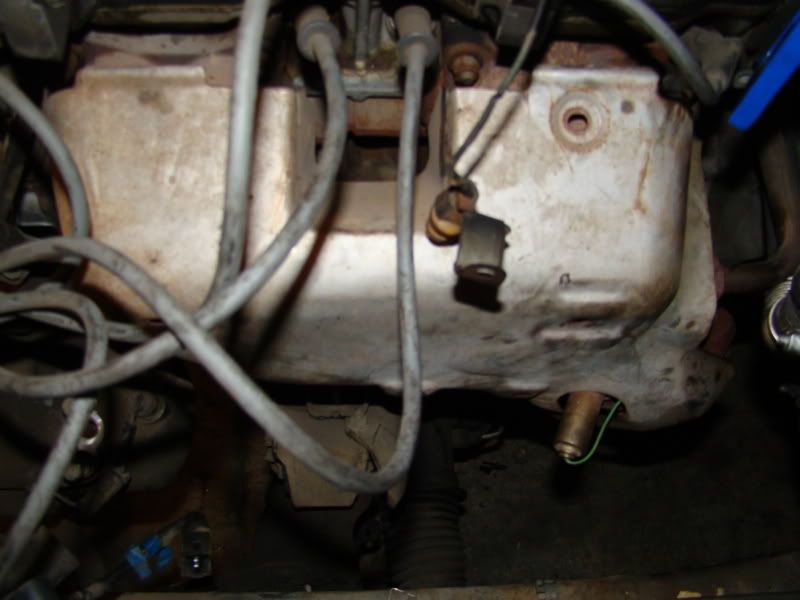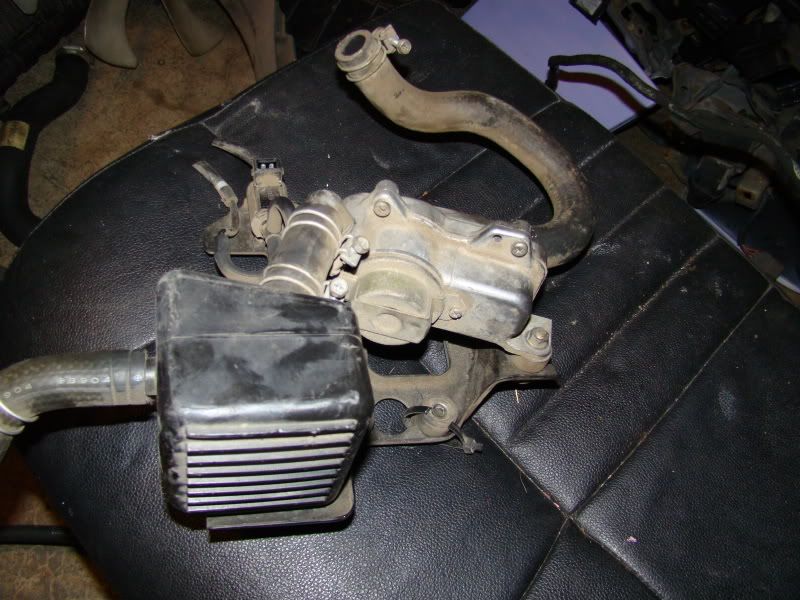 there was like no where 4 me to wrap this other side on so i had to remove the heat shield connected to the exhaust manifold but before i could do that i had to remove this emissions junk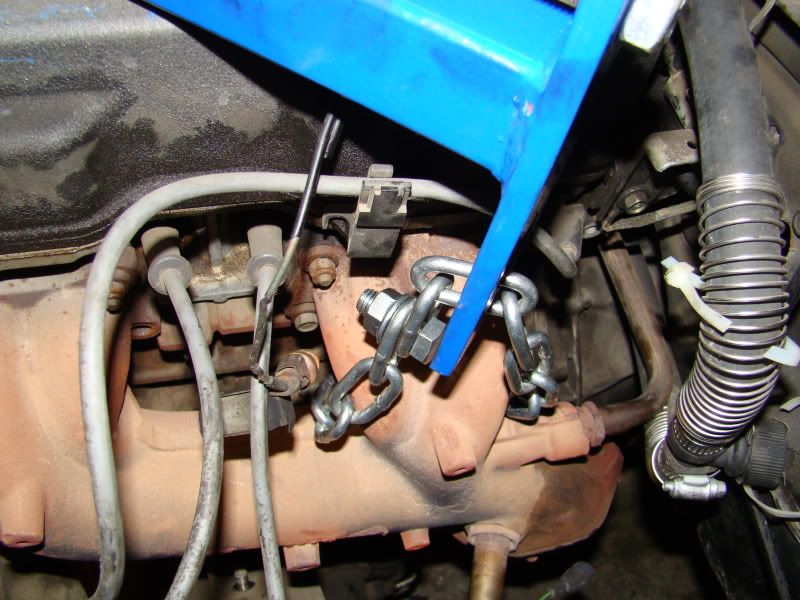 ahh much better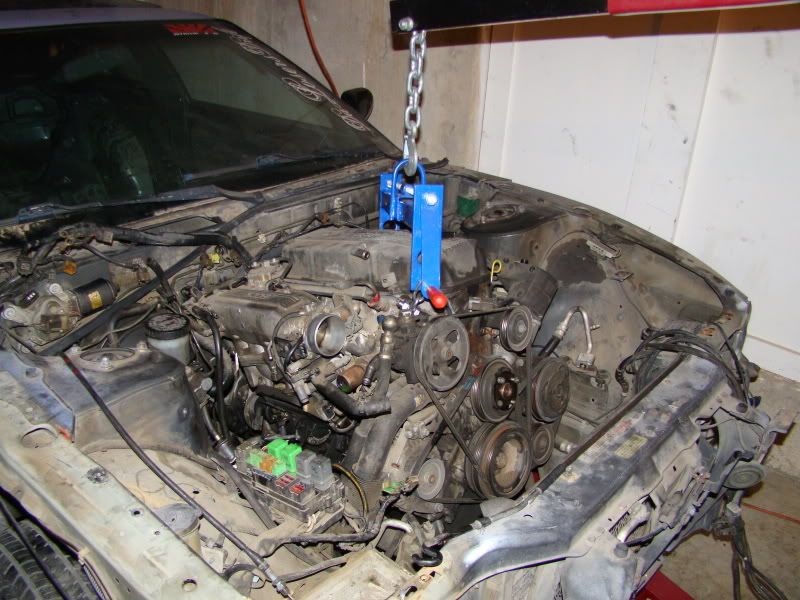 now its time to puller out right MEOW!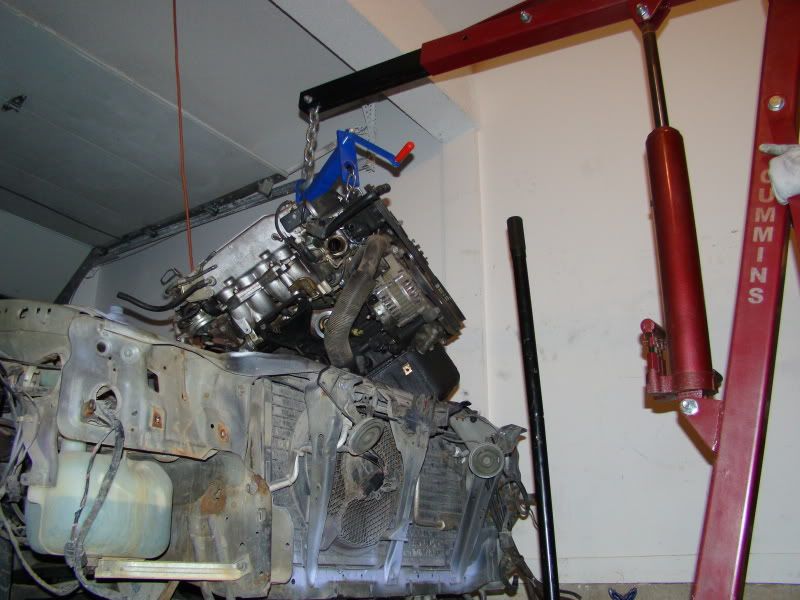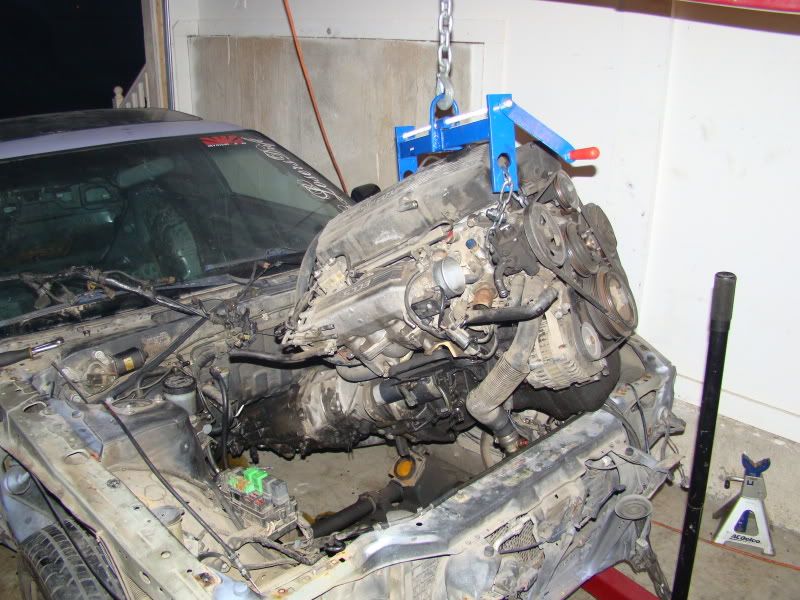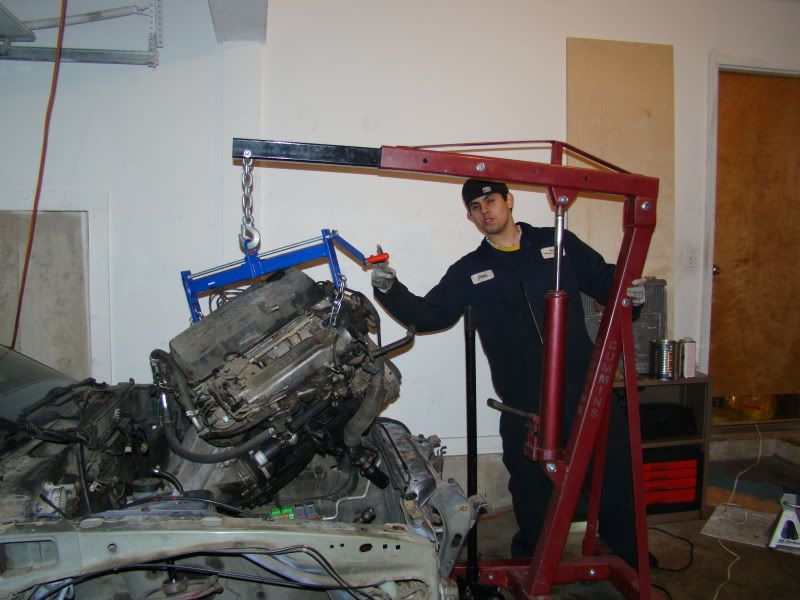 Note: i have a floor jack in front of the car to raise and lower the front as needed this helped me more to have a floor jack here then on the tranny like what most people do.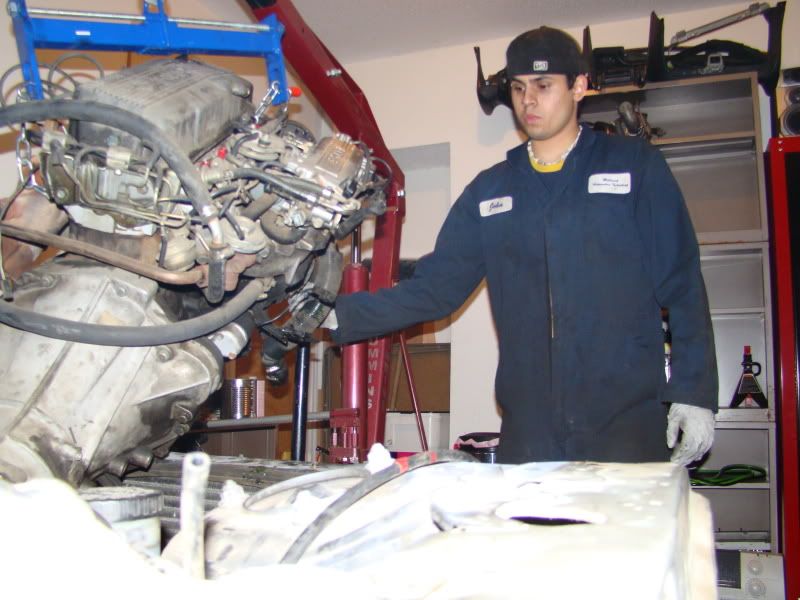 oh ya its getting closer!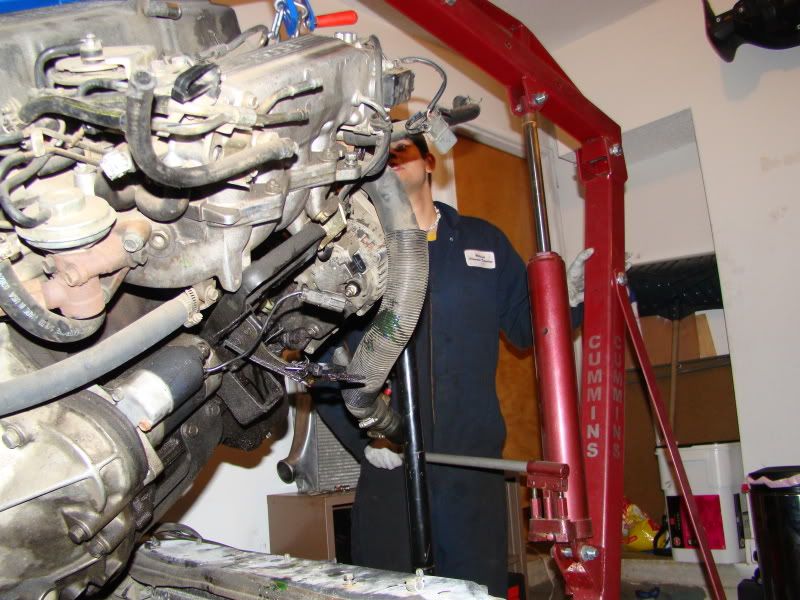 CLOSER!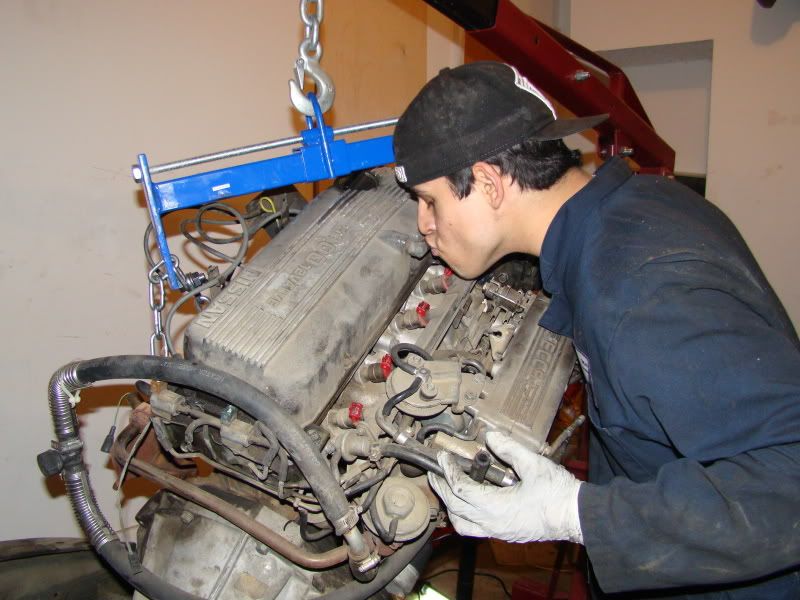 kiss it good bye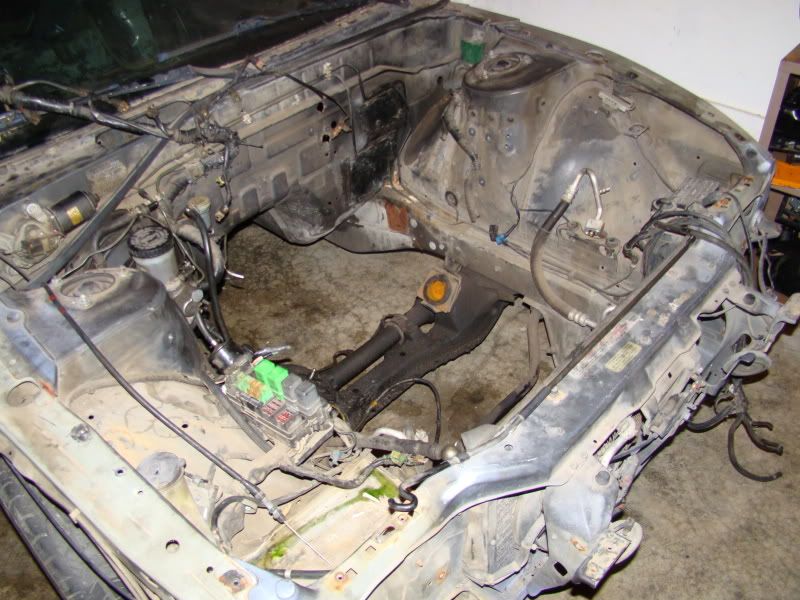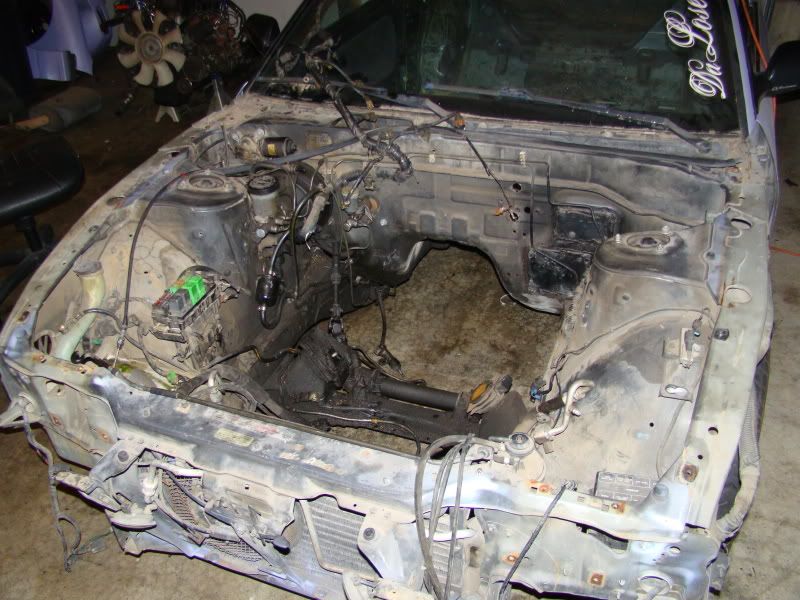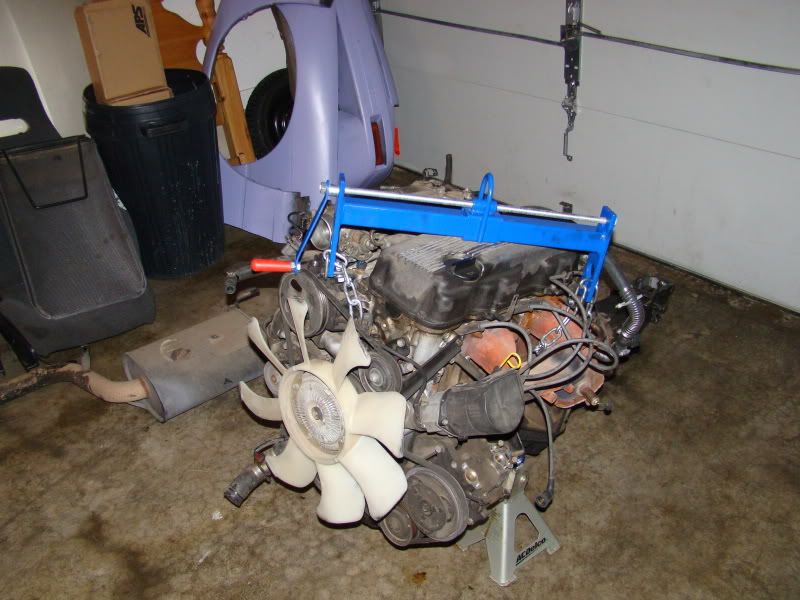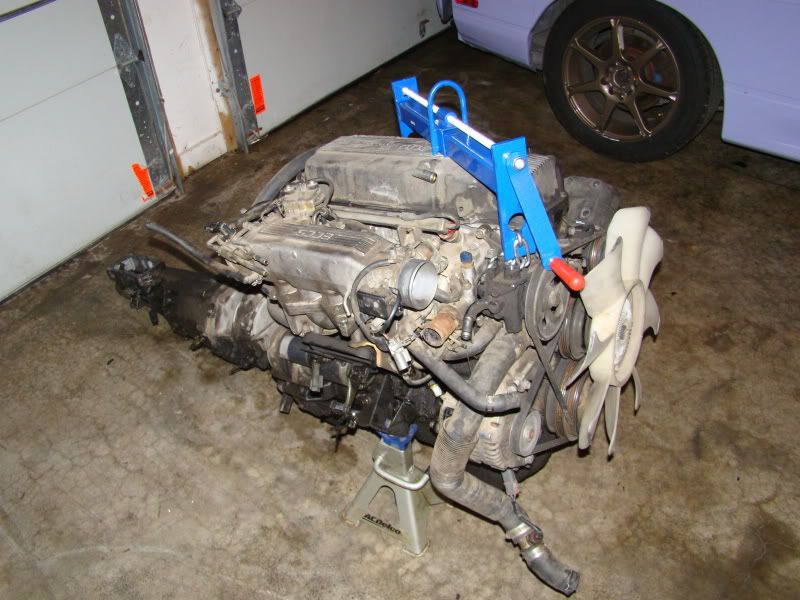 and its OUT!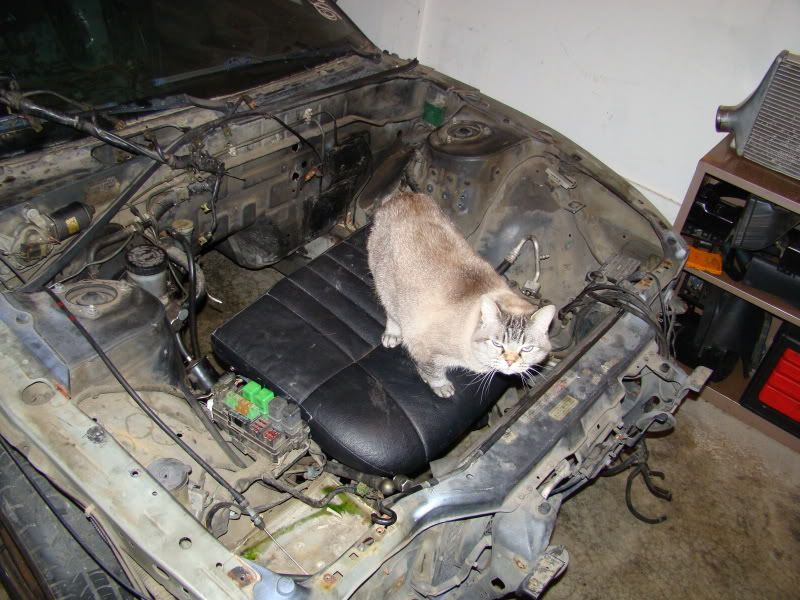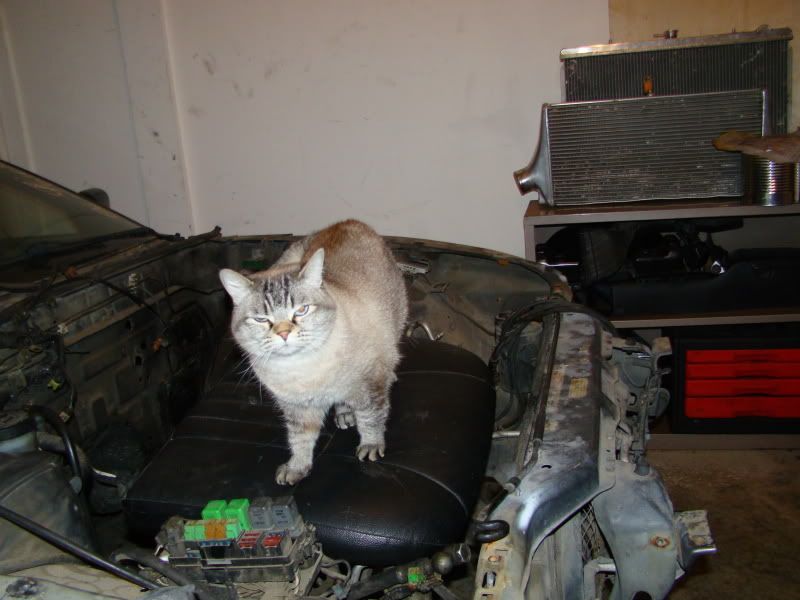 now dropping in the KAT!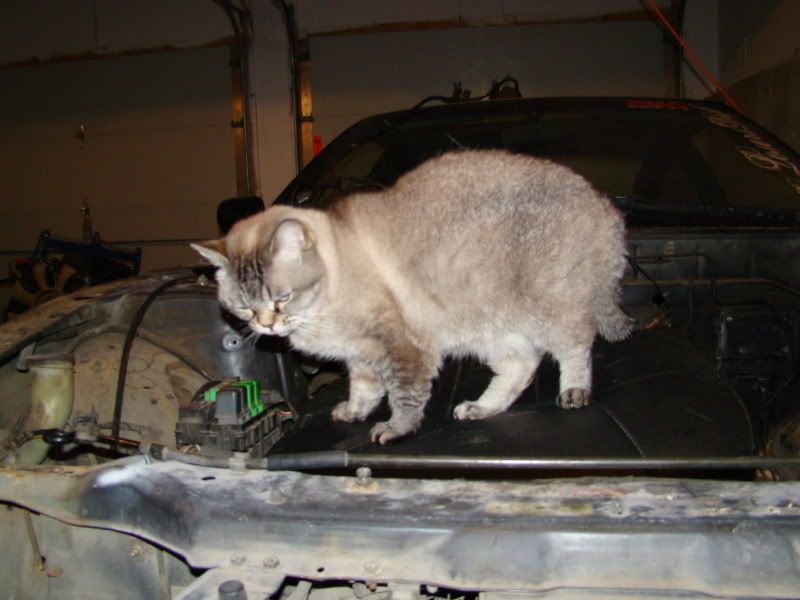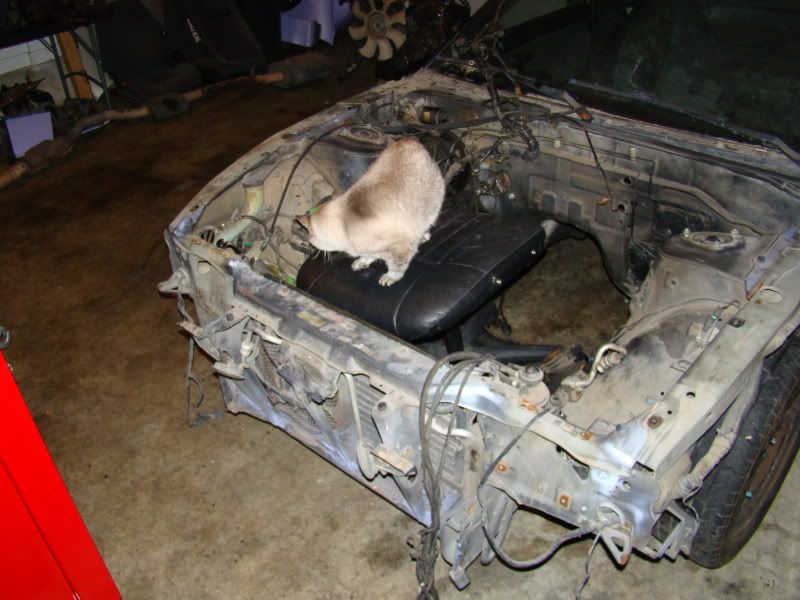 little more tweaks and she'll be set in there snug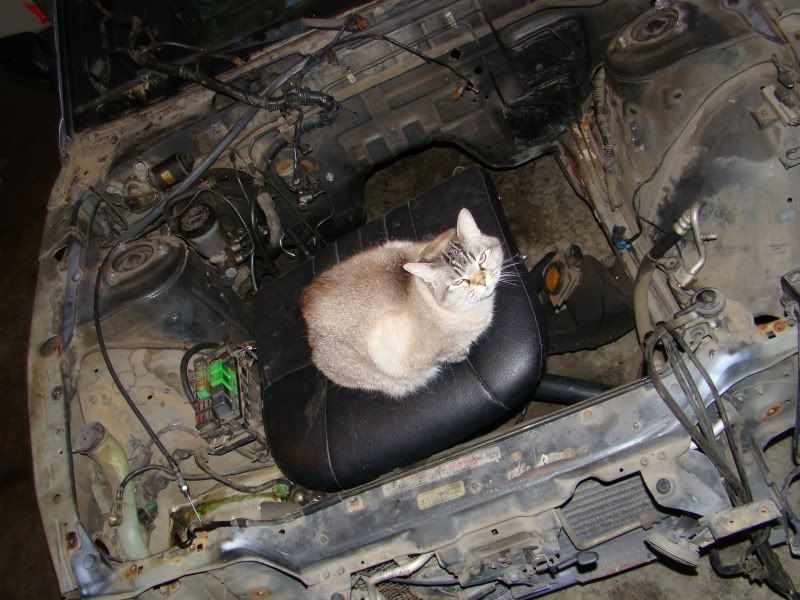 Done! freshly rebuilt KAT installed haha to bad a sr is gonna be going in this bad boy!