sources:
http://www.texasnissans.com/tx/forums/s ... hp?t=10573
You Will Need:
1- SOHC Lower Alternator Mount
1- SOHC Upper Adjustment bracket
1- 30350 Belt (3 Rib, 35")
1- 0.25" spacer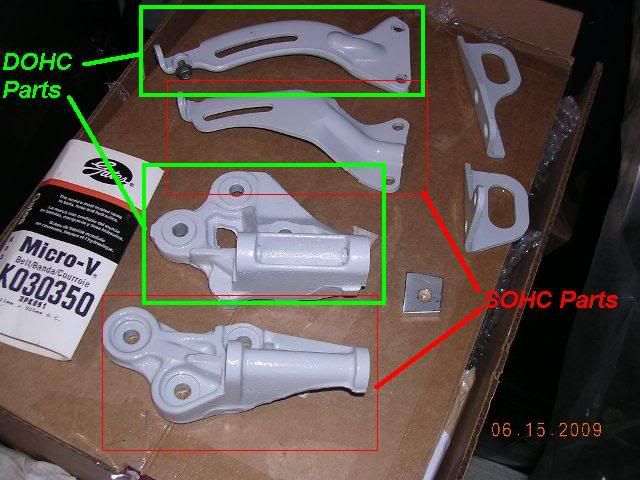 The Upper mount goes in the same spot as the DOHC unit. You may need to level off the "Hump" in the metal for belt clearance before mounting (See the "Hump" in the DOHC upper mount above)...
[img]
http://i561.photobucket.com/albums/ss52 ... racket.jpg
[/img]
Next mount the lower mount in the holes. notice the DOHC unit uses the top hole and the SOHC unit uses the bottom hole: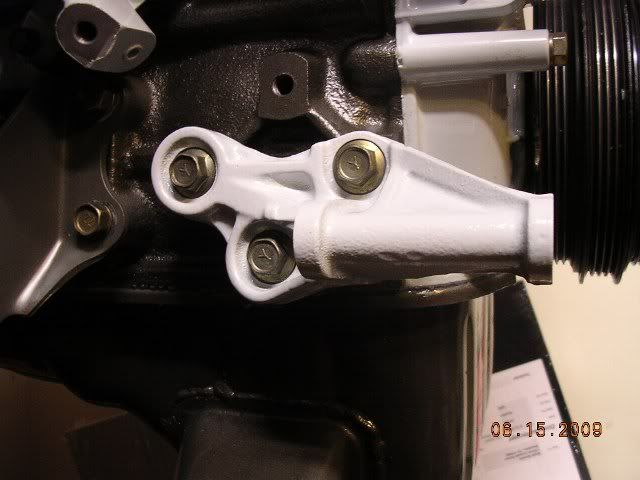 Now mount your alternator as normal, but you will need you 0.25" spacer between the alternator and the upper mount. You can use a spare Exhaust manifold washer if you have one, I made a spacer...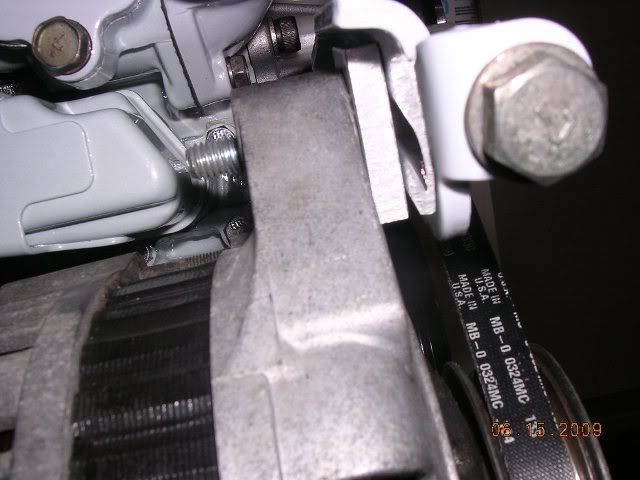 Install your belt on the crank, water pump and alternator pulleys... May sure to use the inner most 3 ribs on the alternator, leave the forward most rib exposed...
Check your alignment: